Rebel scum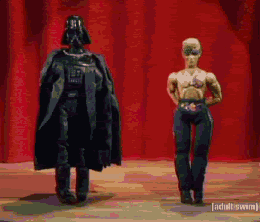 Posts: 3458
Joined: 2/1/2006

quote:

ORIGINAL: jonson

I'd be lieing if I didn't say it kind of upset me, not that they had forgotten, but the fact that they knew damn well CHRISTMAS SPOILER ALERT Santa was a load of bollocks, and even if he wasn't, the chances he was a nonce was quite high.



But...but...if he's not real, where do the presents come from?


Anyway, we have a couple of traditions. Christmas Eve used to be spent at my godmothers, but we've moved too far away since. We still do what we used to do afterwards, which is to watch Mickey's Christmas Carol and The Snowman, read The Night Before Christmas (with me and my siblings alternating each year) and leaving out the required milk and mince pie for Santa.
For Christmas proper everyone goes to our parents' room at 7am with our stockings, and we open those presents. We're then allowed to go downstairs and look at the stuff under the tree, but nothing gets opened until after breakfast. Once presents do start opening, we go one at a time in age order, and we all have our own space to put our presents in (mine is just in front of the rocking chair). After a few have been opened, the parents get on with making the dinner and me and the rest of the siblings muck around with our presents. After dinner, the afternoon is spent relaxing, and maybe watching a Christmas film.

Even though me and most of my siblings are mid-teens and up, we still do all this every Christmas. It's more fun that way.



_____________________________

"We are not safe! A dark menace rises to the east! Duckies go quack! Cows go moo! I want ice cream. Verily, will you two hobbits join my quest?"