King of Kafiristan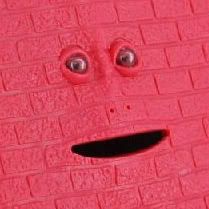 Posts: 883
Joined: 14/1/2012
From: the Blue Planet

quote:

ORIGINAL: Spaldron




quote:

ORIGINAL: King of Kafiristan


Eh, I really dig the action of QOS, with the exception of the overly tight editing in the OPERA HOUSE SHOOTOUT. I'm not one of those naysayers fond of disparaging the much maligned QOS car chase.  I saw QOS in theaters with my best friend, and she made some astute observations while we were sitting there watching it unfold. During the CAR CHASE, she said something to the effect that no one was making action scenes with that kind of intensity when we were growing up, and if they had, we'd not have been able to mentally process it. The cutting and kinetic energy of that car chase is an innovation that only could have been developed in the Aughts. The individual shots are well composed, the geography is clear, it's just faster than any other car chase we have seen. We are there in the moment with Bond, as he shifts gears and makes split second decisions. 


As for the rest of the film's action, I think its equally impressive: I love the hand to hand fights from Craig's films. Especially the QOS HOTEL ROOM AMBUSH. It's so brutal and quick, definitely one of my favorite Bond fights of the series.. The speed at which it all goes down, with Bond taking his attacker's momentum and using it to throw him through the glass door, just wouldn't have been seen in movies till very recently. And the Sienna foot chase? Thrilling, in a way that a million dollars worth of pixels smashing together rarely can manage. When the roof tiles began to fall away under Bond's feet, and he has to suddenly jump across onto that fire-escape, that's a genuine feat of derring do that looked truly dangerous for the stuntman (little wonder a stuntman ultimately did lose his life to bring QOS to the screen)




Speaking as a defender of QoS I agree but I also think the problem with the film is with all the points you raised. Its that all these action scenes are far too reminiscent of Bourne, probably due to Dan Bradley's direction the second unit. And as good as the car chase is, it took me two or three viewings of it to actually figure out what was happening. It really is too fast imo.




Not to say I don't also appreciate Connery tussling with Red Grant (a moment of high drama), but I do think Dan Bradley's style fits Craig's Bond well. The moves are brutal and economical, with a heavy emphasis on improvisation. When you put someone of Bond's training up against an adversary (worthy or unworthy), the resulting scuffle will be exceedingly fast and violent. As long as it's shot clearly and cleanly, so we can see the choreography play out, I think it's a really exciting style.

The car chase.. Its definitely right on the line of what is comprehensible. I can believe that some people may simply not really be able to follow it, and if they can't then I can see how they'd take issue with the chase. In a movie aiming for a wide audience, perhaps it's a legitimate criticism if many people report this same problem. Speaking only for myself though, I followed it well on my first viewing and by my second viewing I'd gained a deep appreciation for the way the chase was shot. I definitely enjoy all sorts of chases (the truck chase in RAIDERS, the highway chase in RONIN), but I still find the QOS chase to be fresh and legitimately exciting. It put me into the action in a way I had not experienced before. With the incredible sound design and the rhythmic, kinetic cutting, it floored me in a way few chases have managed in recent years. I think the action plays especially well given the slow build up, with the washed out tunnel sounds and the building strings on the soundtrack. When the action finally hits, it's explosive.


Anyway, I can only speak from my own experience, which may not have been universally shared by everyone

< Message edited by King of Kafiristan -- 15/2/2012 3:49:45 AM >

_____________________________

I shall not waste my days trying to prolong them. I shall use my time.