Goodfella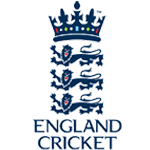 Posts: 17789
Joined: 30/9/2005
From: North Devon

quote:

ORIGINAL: Fanboyslayer



quote:

ORIGINAL: Goodfella




Personally I think it's neighbour Bexleyheath is the overrated shithole, especially since they did away with the legendary Crook Log swimming pool. I loved that place, got all my swimming certificates there and they helped me a find a Kent swimming club.

Rock on Welling!




Yeah not a fan of Bexleyheath either although it's not London anyway it's Kent isn't it?



Ah. Now you see this one has resulted in a few rows, even fisticuffs, over time.

Yes Bexleyheath, like my former home, Erith has a Kent address but many consider it a part of Greater London, also it is a very short walk from entering postcodes which start with SE, like where I currently live.

It's a matter of how technical you want to be about it.



_____________________________

"It is the Shawshank Redemption! Just with more tunneling through shit and less fucking redemption."

If you can quote the rules, then you can obey them.