Goodfella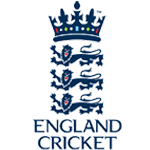 Posts: 17787
Joined: 30/9/2005
From: North Devon

quote:

ORIGINAL: Rgirvan44



quote:

ORIGINAL: Goodfella




quote:

ORIGINAL: sharkboy



quote:

ORIGINAL: Goodfella


Dare you to pop over onto News and Hot Topics and state that first part. Over there this is an act of social decline and lack of opportunities, we'll forget the fact the BBC have already released messages passed between many of the rioters and looters which is visible proof that many of them are members of gangs and are not intent on making a point with the politics and stateheads of this country, but rather getting their hands on as many stolen items as they can.



As you should know, that's a pretty gross misrepresentation of the debate in that thread.  The point that has been made repeatedly (but that you have continuously chosen to ignore) is that  recognising that there are underlying social problems in the area does not mean that you side with the looters and rioters, or even think they're anything but opportunist criminals.  Rather it is recognition that quelling the riots won't necessarily make the problems disappear.




At what point have I said anything im my above post about "siding with the looters." I've said that it's being claimed an act of social decline and lack of opportunities, which has been directly stated on News and Hot Topics. So your reply is a gross misrepresentation of my above post isn't it?




Again Goodfella, the social decline and lack of opportunities are being discussed in the context of quite clearly crimminal behaviour - but they are the conidtions for such an event to happen. That is a distinction that has to be made.

No one is saying these are poor innocent lambs, but at the same time what is being said, is what is the background to all of this, that let riots of the scale across the country, take place.




It's interesting though, areas like Ealing, for example, are very affulent, they are not your typical suburban areas of London that suffer from high crime rates and low income thresholds. Judging from the interviews some media outlets have managed to obtain with some of the rioters and looters, they don't really seem to have much care for why they are doing this, "let's go and get some watches." They seem to be enjoying the thrill and the chase of what they are doing, they don't seem to be frustrated with their own social situations and are destroying their own communities and employment opportunities around them. As I've already stated, evidence is building that more and more of them are criminals by nature anyway, involved in gangland life, in fact one this morning in court was on license from prison for drug-related charges.

As for rioting across the country, do you not think a lot of this is copycat behaviour?



_____________________________

"It is the Shawshank Redemption! Just with more tunneling through shit and less fucking redemption."

If you can quote the rules, then you can obey them.