jcthefirst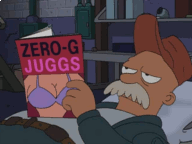 Posts: 4325
Joined: 6/10/2005
From: Bangor

quote:

ORIGINAL: borstal

Finished it last night.

SPOILERS!

It starts off, gets really good, then better, then a bit mmm in the alien city then you shoot a gigantic vulva in its yellow eye.

From the alien city bit it lost a lot and just felt like loads of other games, just too copy and paste then I had to shoot the boss alien in the eye. Really? The ending of DS2 was so much more memorable. Kind of tainted things for me.



I'd agree with the Alien city stuff. Highly anti-climactic, but I did like the boss fight even if it was generic.

Also, I doubt micro-transactions had an impact on the poor sales. Did anyone use them? I know I didn't.



_____________________________

@Jonny_C85

My Movie Blog | My Other Various Rantings Blog