Baby Bear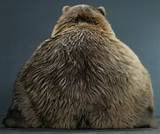 Posts: 5527
Joined: 6/11/2005
From: Back stalking Wilbert....oh, yes...

quote:

ORIGINAL: mprendo

Wilbert, wind your neckin, get a life and pull your cock out of Empires ass. This is a members review site and ....we...well write reviews. Excuse me that I really enjoyed the film and decided to share my opinion. As for you calling me an idiot, I have to agree, I do idiotic things from time to time, most I cant help as I have down -syndrome but I just put them down to enjoying life.

Your status shows "Forum Elder", then grow up and put a review on, dont bitch about people from the safety of your computer.

The only thing I have left to say is that your a shit house.

To all other people who read this I apologies as it is clearly not a film review but I hate members who bitch about peoples opinions.

Thankyou



Un-necessary, un called for, rude in the extreme and not the nicest way to introduce yourself as a new member on the forum. Debate is always welcome and banter a prerequisite on any quality forum, but, heavens! you do seem to have got off on the wrong foot, haven't you?

And calling the Empire staff crap is just plain insulting.

Here, your punishment will be to write 200 lines saying " I will think before I post " in whatever colour crayon you have lying around.

Welcome, by the way..........





_____________________________

" At least he was asleep when I hit him with the shovel......." Moses Lawn. RIP

Has tin foil hat issues ( thanks Woger...love it )

Felix: "Poor guy. They must be like space hoppers by now."

lympo :
I have no idea how the idea came about! one moment I was eating turkey, the next i was on all fours

Daz : Get. A fucking. Room.