Goodfella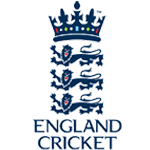 Posts: 17377
Joined: 30/9/2005
From: North Devon

We had a fire today at work. Not a big fire, a small electrical fire, but nonetheless quite dangerous and concerning. As we were in the processes of evacuating the building I came across a group of customers who seemed puzzled about what I wanted them to do. So puzzled they continued to sit there and munch on their food whilst behind me there was a distinct smell, burning embers and people moving very quickly towards the exits. These people continued on regardless, despite my very clear explanation that we had a fire and we needed to evacuate. This may sound utterly terrible and I apologise in advance if it does but to scope the numbness of these people I actually had a group of mentally disabled young people too, who were able to figure out the process for themselves, without the aid of their carers, ahead of and with far more willingness than these 30+ people I found myself facing.

But even in those moments of ensuing slight fear, panic and trepidation all I could think of was Fawlty Towers!
This job has been bearable due to a very decent boss and a unique working environment (I won't say where I work, I don't like too online, but it's not atypical of what you might think it is) but I'm moving on to start a job I've wanted for a long time in three weeks, which has better pay, conditions, advancement, challenges etc. etc. etc. I finish this current job on Monday and in that moment today all I could think of was going all Basil and Manuel on the situation.... "Fire....Fire....Fffffffffffff........FIREEEEEEEEEEEEEEEEE!!! FIREEEEEEEEEEEEEEE!! EVERYBODY OUTTTTTTTTTTTT!!!"

I almost had to fight back the urge!!


It brought a massive smile to my face in the most bizarre of situations. And then when I finally did get these gormless sacks of oxygen outside and to relative safety, if one of them didn't manage to walk out in front of any cars in the process, I wanted so badly to turn around and say -

"I don't know why we bother. We should let you all burn."

It brought a huge grin to my face in the most bizarre of situations. I was also tickled by the mum who thought that bringing her child's dinner plate out with her was almost as important as bringing her child. Actually I wasn't amused as much as slightly fucking appalled, but that's too serious for this thread so I'll leave it there!


< Message edited by Goodfella -- 17/9/2014 10:19:23 PM >

_____________________________

"It is the Shawshank Redemption! Just with more tunneling through shit and less fucking redemption."

If you can quote the rules, then you can obey them.