Goodfella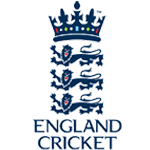 Posts: 17787
Joined: 30/9/2005
From: North Devon

I'm very disappointed by England's decision not to include Adil Rashid tomorrow. We are going to struggle in the UAE without a premier spinner and this was our perfect chance to find out about Rashid. We've flirted with his inclusion all summer and he's played very well for Yorkshire and impressed in the ODI's so can do no more to try and find his way into the squad. It continues to suggest England don't take him seriously and perhaps they should be foolish and pick a young bowler like Mason Crane with a handful of first-class matches to his name and ruin another talented, very young career out in the sub-continent.

We shouldn't pick Mark Wood either. I am not one for dallying around regarding these kind of recurring injuries and pumping a player full of cortisone when needed. He needs an operation and we should let him have it and see if he can get fit for Pakistan. It will reverse seam out there which is where he's a threat but if he's not healthy I don't want him to play, I don't want to risk ruining his long-term future for the short-term, it's not fair on him, or the team. Also, if he breaks down after a few overs tomorrow what happens to Broad, Finn and Stokes then? Why we are not resting him and Mo and playing Rashid and Plunkett tomorrow is beyond me.

Of course we want to win the series 4-1 and make history but that team doesn't necessarily significantly lower our chances. We are picking players with strong potential, one who has previously performed very well for England. Australia have been abject three quarters of this series so far and confidence is riding high around the England camp, players like Rashid and Plunkett are more likely to come in and feed off that rather than drain it. I don't want to criticise the management too much as they've done very well but these are two poor decisions in my opinion, and we could miss out in the future because of this. I would say it's more likely to be Strauss and the selectors call too, Bayliss said he wanted to use two spinners at some point this series and if it was all down to him it'd have been interesting to see the team he'd have picked tomorrow.

It's also sad to see David Willey leave Northamptonshire for Yorkshire and also that Mark Footitt will leave Derbyshire at the end of the season. This isn't the Premier League and the Championship, players shouldn't feel that have to leave the smaller counties to stand a serious chance of playing for England long term. That goes right against the ECB's incentive drive for these kind of counties to produce and pick more English qualified players under the age of 25, if counties feel that if they do this and these players prove talented they will simply move on at the first sign of the cusp of international cricket, and why should they? You are effectively turning them into slightly well-paid feeder clubs for the larger counties and that will also drive the standard between 10 or 11 counties and the other 6 or 7 wider, therefore effecting the standard of domestic first-class cricket played and continuing to effect the future of it in this country.

I'd also throw the names Matt Coles (big wicket-taker and powerful all-rounder) and versatile bowlers Chris Wood and Joe Leach into the mix as names for the selectors to consider for the ODI and T20 series against Australia.

< Message edited by Goodfella -- 19/8/2015 8:45:37 PM >

_____________________________

"It is the Shawshank Redemption! Just with more tunneling through shit and less fucking redemption."

If you can quote the rules, then you can obey them.