Dantes Inferno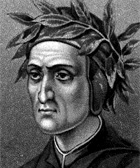 Posts: 5886
Joined: 27/10/2007
From: Norway

48. RESERVOIR DOGS (1992)

Director: Quentin Tarantino
Starring: Harvey Keitel, Michael Madsen, Tim Roth, Quentin Tarantino, Lawrence Tierney, Chris Penn, Steve Buscemi

Even though it was turned into a spoof in the TV series Coupling (which was actually pretty funny), there are still few moments as cool as the cast of Reservoir Dogs walking down the street in slow-motion with "Little Green Bag" playing in the background. It might not have the same impact on an audience now as it did in '92, but that doesn't mean the power of the film has faded one bit. I still remember it so vividly. I would look at the VHS in the store, but I knew it was pointless to buy it, because I knew the 18-rating would never slip by my by parents. Obviously, by the time I finally turned 18, I had already seen it many times and already become an avid fan. It might not be Tarantino's best film, but it is a strong indication of where his career would go later, and I don't feel like I'm lying when I call it one of the most idiosyncratic debuts ever made.




The plot is as simple as they come, but as with all of Tarantino's films, it's not the premise, but the execution that tip this over from B- to A-level. By refusing to show the heist that the entire plot is based upon, Tarantino manages to turn the film completely on its head, making the audience aware that familiar corners might turn out to be leading to unpredictable places. The fact that most of the film is centered around a single location (the robber's rendevouz in a ware-house), recalls the films of John Carpenter, most particularly Assault on Precinct 13 and The Thing. Yet, I have more belief in the theory that Tarantino based his one-location story on Rio Bravo, one of his favorite movies. By focusing on a limited location, he not only manages to avoid a spending a large budget (this is independent cinema, after all), but even more importantly, it gives him an opportunity to focus on the paranoia of the robbers as they slowly start to believe that one of them might be a rat. Here, the reference to The Thing rings more true, as it now becomes a whodunit, and everyone is a likely suspect as the next guy.

But the film is so much more than that. Centered around a bunch of color-coded criminals (Mr. Blonde, Mr. Pink, Mr. White, etc), the film is often funny without ever being a comedy and thrilling while never feeling like a routine action film. It is not a combination of those parts, either, but rather something else completely. Vented through the cineast-like brain of Tarantino, Reservoir Dogs is a film that has been ejected by a man who has spent his life doing nothing but watching movies, yet still directs the film like a seasoned pro. But, masterful direction aside, it is in the script and the actor's interpretation of it that Reservoir Dogs harvests most of its masterful elements. Most important to mention is Tarantino's dialogue, which even I, a devoted fanboy, has to admit is not as good now as it used to be then. But I will not spend this review talking about the dialogue, but rather concentrate on the film's non-linear narrative. Sure, Pulp Fiction might be a better exercise in 'how to construct a fractured story', but old Quentin still knew what he was doing during Reservoir Dogs too.

Let's stop and think for a moment. Imagine if this film had been assembled in a linear fashion. How would it begin? Well, it would open with the various character introductions, which in the non-linear version are located in all sorts of unpredictable places. Had Tarantino decided to scramble the un-chronological approach, the film would have lost much of its paranoia, as the identity of the rat would have been revealed very early. It would also move the film into a more conventional territory. Can you think of an undercover film that doesn't reveal the undercover cop in the beginning? Another important result of the non-linear narrative is a more simple one: it's just more fun that way. Is it a gimmick? Maybe, but it is an enjoyable gimmick that prevented the film from being just another heist thriller. Instead, it turned the film into an indie hit and launched Tarantino into Hollywood. And the rest, as quite a lot of people say these days, is history.



_____________________________

President of The Wire fan club. PM me to join.