jcthefirst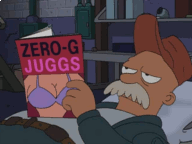 Posts: 4431
Joined: 6/10/2005
From: Bangor

A mate of mine has just got a new xbox since his broke last year, and we fired in L4D1 as he hadn't bought any games in ages. My word, I forgot how fun it was. We were playing versus on No Mercy (the seocnd part of it) and were on the final stretch to the safe room, when one of my other mates, got boomed on after being smoked. He was incapped, and said "I'm dead lads, go on without me."

And I actually said this over the headset. "That's not how we do things." Killed the infected, picked him up, got him to the safe room. Felt awesome.



quote:

ORIGINAL: borstal

I got my old L4D back last week and my infected kills had reset to 0 So yes, I am up for some old school jockey free action at some point.




Mine all reset too. Very annoying.



_____________________________

@Jonny_C85

My Movie Blog | My Other Various Rantings Blog