Dantes Inferno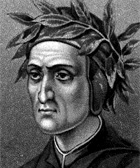 Posts: 5887
Joined: 27/10/2007
From: Norway

Unbreakable: Neither the film nor its ending is as good as The Sixth Sense, but both parts are still quality stuff. It's been a while since I've watched, and slow pacing occasionally gets a little too slow. Still, quality performances from Bruce Willis and Samuel L. Jackson heighten what is actually not an ordinary thriller. Shiaymalan may be a bit hit-and-miss, but when's he on, he's on. I'm a little unsecure about the rating since I haven't watched it in full in a while.

8/10

Indiana Jones and the Last Crusade: Whenever I watch Raider of the Lost Ark, I always feel that there is something I'm missing, even if I can't put my finger on it. With The Last Crusade, there's nothing missing. It's got the best action of the series, the best humor of the series, the best music of the series and it's actually very emotionally deep too... well, somewhat, anyway.

10/10





_____________________________

President of The Wire fan club. PM me to join.