rick_7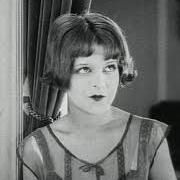 Posts: 6087
Joined: 30/9/2005
From: The internet

Agree completely about The Sniper - I think I had that in one my old top 100s on here. Great movie, striking just the right balance between social drama and character study. The use of pics in this thread is great - the reviews equally so. Fine work.
I'm a big fan of The Reckless Moment too. Here's something I wrote about it a couple of years ago (sorry, I'm a bit lazy):


quote:

Fascinating, brilliant noiresque melodrama: the second best of Ophüls' three American films, after Letter From an Unknown Woman. Joan Bennett – a staple of Fritz Lang's excursions in the genre – is cast most effectively as a Lake Tahoe housewife, trying to cover up a murder apparently committed by her daughter. Deserted by her husband for Christmas – he's away on a business trip* – she tangles with Irish blackmailer James Mason and his ferocious, softly-spoken accomplice, Mr Nagel.

The film's masterstroke is in placing its generic hallmarks – the sleazy, manipulative older man duping an innocent, the brooding blackmailer and the merciless hand of fate – within (and against) such a well-realised familial set-up, in such a comfortable, ordinary, well-lit community. The bright house, like something from a TV soap, is contrasted superbly with the other-worldly eerieness of the boat house at night. A similar juxtaposition: a nightmare fast unravelling within an ideal, was used in Nicholas Ray's terrific Bigger Than Life. Here, Ophüls also uses visual tricks to telegraph danger and impending catastrophe, as in the lights-on/lights-off sequence that commences the film's first night. The director's trademark tracking shots are also much in evidence: there's a tremendous one to set the scene as Bennett returns from Los Angeles some five minutes in.

The film is powered by Bennett's edgy, protective central performance. She's a nervous tic in human form as her character juggles traditional responsibilities with new ones, like trying to raise £10,000 in two days. The scenes in which she is gradually, casually degraded by uncaring loan companies and pawnbrokers are masterfully done. What other film would bother to show that? Her scene with Mason in a car crossing a lake, is similarly potent: eloquent dialogue forcefully delivered. At times betraying the B-movie woodenness that ultimately prevented Bennett ever being a top drawer star, her housewife nevertheless has a certain something more real, more compelling, more caring, more obsessively, believably maternal than almost any other on-screen parent of the period. Mason gives one of his best performances too, and his final confrontation with Bennett is an absolute gem. There's also fine work by David Bair and Geraldine Brooks, as our would-be murderer.

The Reckless Moment is fast-moving, persuasive entertainment, written and shot with an eye for the unusual. There's also a curious (albeit fatalistic) happy-ish ending. Its themes are as enduring as its poetic imagery, Bennett's emotional and sexual repression (neither relieved by any outlet), the mundane practicalities of domestic '40s life and the soon-to-be-familiar 'generation gap' conflicts within the family unit giving this home front Noir a feel that's all its own.

(3.5 out of 4)

*The original story was set in WWII, hence the absence of the husband. Bennett's scenes on the telephone with her husband (and her conversation about him with his father) bear some resemblance to those in a great American home front picture released five years before: Since You Went Away. Claudette Colbert's surprising tour-de-force at the heart of that film is one of the few screen mothers superior to Bennett's. 'The Reckless Moment' also recalls a 1948 Noir in which a happy post-war bubble is cruelly punctured – that time by Robert Ryan – the twisty-turny Act of Violence.

Got to say I think you're giving Crossfire a raw deal, it's a classic to match It's a Wonderful Life, or Brigadoon.
So what's next? I was thinking Force of Evil, but Polonsky was just blacklisted, he wasn't one of the 10. Something by Dalton Trumbo? Or Laura? This Gun for Hire? I don't know much about Adrian Scott, but he produced a couple of the Dick Powell noirs, Wikipedia tells me. Hoping Moonrise will crop up somewhere, that'd be in my top five, probably with Cry Danger, Out of the Past, Fallen Angel and something else.



_____________________________

*Wendy Hiller fanboy*

Blog: DJANGO! DUMBO! DESPICABLE ME 2! Plus: other stuff.

"Nothin's really been right since Sam the Lion died."