Dantes Inferno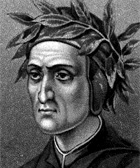 Posts: 5886
Joined: 27/10/2007
From: Norway

Great idea! I'm going to try to hang more in this forum so I can get some more knowledge on the Golden Oldies, so this thread is just perfect for me. I even got a review:

* * * CONTAINS PLOT SPOILERS * * *

THE THIRD MAN
Year: 1949
Directed by: Carol Reed
Written by: Graham Greene
Starring: Joseph Cotten, Alida Valli, Orson Welles, Trevor Howard




Quite possibly the finest non-auteur film ever made, The Third Man is a product which success lays in the sum of its parts, and not in the hands of a single individual. Carol Reed's offbeat camera shots, Graham Green's pulsating story, an excellent cast (with a show-stealing Orson Welles) and one of the most memorable scores ever produced: all equally important ingredients in the meal that is anything but "just a thriller".

The film revolves around a group of characters, some visible, some hiding in the darkness of Vienna's powerless street lights. Guiding our story is the pulp writer Holly Martins, who have arrived in the war-torn Austrian city on the behalf of his friend Harry Lime. However, as it turns out, Lime was killed in a traffic accident, and Holly's stay changes the minute he walks into his hotel. He finds himself a popular talking partner to many a person, some of them turning out to have known Lime very well. However, as he questions them on his friend's demise, Holly finds out that their stories doesn't quite match up, with the prime evidence being the fact that a porter who saw the accident claims there was "a third man"; someone who helped the lowlife baron Kurtz and the Romanian Popescu, carry Lime's body out of the road and to a statue in the city market. Both of them are suspicious characters, with Popescu seeming to have gained the Superman-like ability to enter and leave Vienna at breckneck speeds. It is interesting to note that all the people Holly meets share the same notion, in the sense that they are all unwilling to let him find out what we all know must be the real truth. It is ironic that their attempts to make Holly forget actually makes him (and us) more curious, leading the way into the labyrinthine plot.

Holly himself is as far from an auteur, and he knows it, frequently referring to himself as a hack writer. He is constantly questioned about his work, but he seems vaguely interested at best. Realizing that the story he finds himself is much more interesting than the ones he writes himself, Holly throws himself head-first into a mess he never should have entered. As pretty much every film buff in the world is aware of, The Third Man is of course Harry Lime, and he is no more than dead than any of the other characters (save for the porter, who was killed in an act which finds the plot propelling its mystery even more).

It is of course a given that Holly is in a world he doesn't belong in. Surrounded by tall buildings with giant-like shadows and people talking a language he can't possibly even begin to understand (clearly underlined in a scene which find him hopelessly trying to recite a stage-play), Holly really should have gone back to America. Then again, if he did, we might not have gotten this film, and then we would have been very sorry indeed.

It is interesting to see that even when Harry Lime is exposed for the hardened criminal he is, our sympathies still remain on his side, much thanks to the charming performance of Orson Welles. In the end, Holly finds himself watching his friend's funeral for the second time, and he has not wisened one bit. He may have served the law, but for what purpose? It is clear that it doesn't give him satisfaction. In that sense, The Third Man may be a film which main theme lays in loyalty, and the price one pays for breaking that loyalty.

VERDICT:
Its characters may not get what they want, but they same cannot be said for the audience of this magnificent film. Endlessly watchable and morally challenging, The Third Man is the best story Holly Martins never wrote. 9/10

< Message edited by Dantes Inferno -- 7/6/2008 1:59:37 PM >

_____________________________

President of The Wire fan club. PM me to join.