Goodfella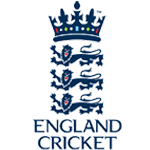 Posts: 17788
Joined: 30/9/2005
From: North Devon

Just been listening to an interview with Graeme Swann and I'll be very disappointing if the team let the Stanford defeat effect them going into the India tour. It was always a glamour event and to be honest it didn't look from the start of it that England were taking it that seriously so I fully expect the team to enjoy a few day's rest, get out there, get fired up and carry on the good, competitive run.

My ODI side: Bell, Prior, Shah, Flintoff, Pietersen, Collingwood, Patel, Swann, Broad, Anderson, Harmison



_____________________________

"It is the Shawshank Redemption! Just with more tunneling through shit and less fucking redemption."

If you can quote the rules, then you can obey them.