Goodfella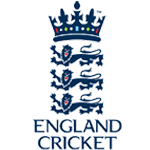 Posts: 17788
Joined: 30/9/2005
From: North Devon

quote:

I'm not so much of a Graeme Swann fan really, he sums up the type of player that has dogged the one-day team for years, picking players that aren't specialists in either discipline and wouldn't get into the team on merit with either the bat or ball alone but somehow get in because they are half-decent at both.

That's how Luke Wright in my opinion undeservedly gets in the team and it's how i got into my county team when i was younger so i think i'm a fairly neutral view on this.
I know he can score slowly sometimes but i don't see why Rob Key is continually ignored on both sides of the game, and i think it's time for his international wilderness to end.

My team would be.

Key, Prior(only for one-day team though),Pietersen,Shah,Bell,Bopara,Flintoff,Broad,Anderson,Harmison and Panesar



Panesar's batting will ensure he won't play one-day cricket. He may be a tail-ender but at ODI level all players need to have even the rudimentary basic batting skills, Panesar is an absolute walking wicket. I'd leave him in the test side only.

Rob Key looks like one of those players who is going to be routinally ignored by the England selectors (Vikram Solanki anyone?), he's 27 already (comparison - KP is 28 and already captain) and I think soon enough he'll just retire from any chance of international duty and focus on getting as many trophies in Kent's cabinet as possible and I couldn't blame the guy. We should be taking a serious look at Joe Denly as well - he may be young (only a year Cook's junior though) but he is a great hitter and holds well in the innings at both forms of the game.

Anyway my side would be:

Bell, Prior, Shah, Pietersen, Collingwood, Flintoff, Patel, Swann, Broad, Harmison, Anderson

Never rated Wright (okay with the ball against tail-enders but is batting is very hit and miss) and I can see Sidebottom being dropped from the one-day side and I personally don't think Otis Gibson suggesting he's leading England's bowling attack is a good thing. Jimmy Anderson and Steve Harmison are the men for that at the moment. Bopara hasn't done enough for me yet although his all-rounder status is imporant but I do wonder whether he'll be dropped when Colly returns from suspension.

For the future: Napier, Malan, Ali (although he should by all rights be in there now), Key (but ditto the Ali comment), Denly, Rashid, Trego. I won't say that young lad Redfern as it's ridiculously early but if he carries on in the same vain there won't be any question.

< Message edited by Goodfella -- 23/8/2008 10:59:44 PM >

_____________________________

"It is the Shawshank Redemption! Just with more tunneling through shit and less fucking redemption."

If you can quote the rules, then you can obey them.