Goodfella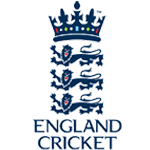 Posts: 17787
Joined: 30/9/2005
From: North Devon

quote:

ORIGINAL: JamesMcManus1

Vaughan's been a great captain and ambassador for english cricket over the years and his decision to step aside is admirable...it'll give the next guy enough time to bed in hopefully.

As for the next side, i'd like to see Shah brought in for Vaughan, but as Goodfella suggested Bopara....just don't think he's ready yet, he's technically not strong enough for test cricket and won't be able to construct any innings of any note, sure put him in the one day side but definitely not no.3 in the test team. I'd like to see Simon Jones restored to the test team rather than Harmsion and Broad brought in for Sidebottom who just doesn't like fit to me at the moment and he never looks dangerous when bowling. Anderson has been expensive(as ever) but to change to much in one test might be a step to far but i'd say he's on borrowed time.

My team would be -
Cook, Strauss, Pieterson,Bell,Shah,Collingwood,Flintoff,Ambrose,Broad,S Jones,Anderson,Panesar

My ideal Ashes squad though would be - Cook,Strauss,Pieterson,Vaughan(form permitting, if not Rob Key or Owais Shah),Bell,Collingwood,Flintoff,Foster(Read as backup),S Jones,Harmison,Broad,Panesar with Hoggard and Sidebottom on standby.

At least then we'd finally have a pace attack with some actual pace for once.



Shah's in it for me ahead of Bopara but with his all-round ability I think he's next in line.

I see Rob Key's name has been mentioned as a possible captain. Never going to happen, I think Key's a great player and he's had a lot of success as Kent skipper but he's been at best a fringe player for England in recent years and there's no way they can suddenly throw him in as captain less than a year before the start of the Ashes, they may as well go for Chris Read, at least he played regularly for England and is doing well as Notts captain and wicket-keeper.

My Ashes 14 squad:

Cook, Strauss, Vaughan (if batting improves), Shah, Pietersen, Bell, Collingwood, Flintoff, Read, Broad, Sidebottom, Anderson, Panesar, Harmison




_____________________________

"It is the Shawshank Redemption! Just with more tunneling through shit and less fucking redemption."

If you can quote the rules, then you can obey them.