Goodfella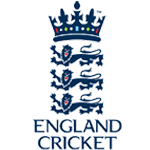 Posts: 17788
Joined: 30/9/2005
From: North Devon

Old Trafford used to turn like this, not so much anymore, but we're seeing some real grip, spin and bounce here. To be honest I thought England were 30-odd light in their innings with how well Australia bat and how quickly they shift momentum but our spinners have bowled really well and Australia haven't been able to counter it. Mo sensed that Maxwell was too eager to charge him and move up a gear and he got one just to drop off enough and Rashid got Bailey with another full toss, that's where Rashid is proving himself that he can set batsmen up by making them want to go after him as he gets a lot of spin on the ball and then gets batsmen out trying to hit the top off him with a gentle full toss that's pitched back of a length. He's slowed it down and he's got real dip and turn, you can't score much off him and if the spin doesn't do your desperation to send him back certainly will, deserved more than two wickets and has again been our stand-out bowler this series.

I didn't post after Saturday's defeat regarding the Ben Stokes controversy. Personally I'm disappointed another enjoyable series has been tainted by such a problem. I thought it was a harsh decision in all honesty, it's a natural reaction and Stokes has turned his body from the ball in a defensive manner as he's worried he's going to get hit and much like Lord's he's had a rush of blood and stuck his hand out to protect himself as he loses his feet and isn't sure if he's across the stumps. Steve Smith and his team incensed the issue by acting as if such a decision was clear cut, they didn't need to go that far and would be equally unhappy if the shoe was on the other foot. Smith targeting Eoin Morgan and other England players was completely unnecessary and of course Morgan is going to back his player like Smith is going to back a wicket that helps win him a match, he however doesn't need to make it seem the absolute it is clearly not.

England batted to preserve their wickets today and build a score that saw them to today's benchmark of 300. James Taylor's ton was justification of this and he has put himself in the running for the UAE after two starts and cough-up's followed by a really controlled display of one-day batting under pressure. Jason Roy has done his job at the top of the order and Morgan is in nick but is struggling a little to take off, he's quite self-aware of his role now which is good but he isn't quite so sure about when to attack now. England haven't rested Buttler, they've dropped him and rightly so, he'll still keep the gloves for Pakistan but he is dreadfully out of form and needs time away from the game. Hopefully he will play for Lancashire and try and get some runs under his belt because he is a shell at the moment and if that doesn't get better he will lose his place, you can't have a wicketkeeper batsman who is as stuck in the mud as him. Especially not when we have other good young wicketkeeper batsmen like Johnny Bairstow, Ben Foakes and Sam Billings lingering around.

Watch out for Surrey pair Tom and Sam Curran too. Michael Klinger and Kumar Sangakkara were the stars of the one-day cup semi-finals but these two are serious talents and impressively young, they are rapid between the stumps and we have a lot of young bowling talent in this country right now. It does frustrate me that we've replaced Wood with Plunkett when we have the likes of the Overtons, Wood, Leach and Harris out there. Plunkett has been expensive in a unit that has had a stranglehold over Australia since seeing out the powerplay, he's not a true one-day bowler and we really need to pick elsewhere.





_____________________________

"It is the Shawshank Redemption! Just with more tunneling through shit and less fucking redemption."

If you can quote the rules, then you can obey them.