Goodfella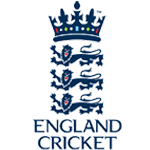 Posts: 17771
Joined: 30/9/2005
From: North Devon

It is absolute nonsense to suggest, in this day and age, that allowing players wives, girlfriends and families to travel over to support the players whilst on tour is a 'distraction' that effects teams performances and preparation. These are grown adult men, sporting professionals at the highest echalon of their game and no one in their right mind can honestly believe they could so easily be transformed into 14 year-old schoolboys distracted by local teenage girls on a field trip. It's insulting frankly, and ever so slightly sexist. These are long, draining tours both physically and mentally, win or lose, and having the support of your family and those closest to you around can only be a good thing in my eyes. The management know how to control these things and the players know how to exercise professionalism and show the right level of dedication and commitment to the tour. Australia didn't lose this series because their wives came along and did a fucking photoshoot on the pavilion one day. They lost this tour because they couldn't play the moving ball and got too far down the crease, their bowling was too inconsistent and England outplayed them when they really switched it on themselves.

There are also further rumours surfacing about Clarke's supposedly fractured relationship with his team. Personally I have never seen or could not imagine Clarke to be that surfellous or arrogant enough individual to 'demand' different transport from the rest of the team to matches. This Clarke stuff has been around since he was vice-captain, I know he's not as well liked as Ponting or Waugh as an Australian fans captain but he has enjoyed plenty of success outside of England and I don't believe you can achieve that without having a team that believes in you as a skipper. I know he has always put his family first and good on him for that, but if the best they can dig up in 2015 is a ten year-old story about him rejecting a team piss-up for a dinner with his wife then that says it all. I don't know how the Brad Haddin dropping has somehow become Clarke's mess either, he resigned as a selector and made it clear this was their choice, and I'd say through that he was subtely hinted he wasn't happy with the decision. I'd be looking Lehmann and Rodney Marsh's way over the way that decision was handled.

The Australian media are as bitchy as the English one, if not worse. They are even less politically correct, as we ourselves have experienced and as this Australia team comes to the end of it's era and is a beaten body lying on the floor, they are jumping up and down on it's head, rather than remembering the times it stood strong and proud. Ironically, Clarke can look over the fence at Alastair Cook and see a man who may have just finally won an 18-month fight with an incredibly vindictive media who disregarded all real interest in the game to hound out any level of ECB management, on or off the field, as they fed off a soap operatic story over a disgruntled former player that they simply wouldn't let rest, in the end it wasn't about Cook, Strauss, Flower, Moores, Prior or Pietersen, or them as a collective, it was about being able to fill the column inches with bad news, script drama and as ever with the English demand heads on a stick because it's always more fun and there's much more to talk about when your criticising. Cook is too dignified a man to say it, but Angus Fraser said it for him, and he said it for Strauss too. This isn't and never was a vendetta but, yes, we are just going to rub it in a little because you spent the last 18 months telling three of these men in particular how not only were they garbage at their jobs, but they were liars, fools and were destroying English cricket. The criticism of captaincy, the scrutiny of team selection I don't mind and fully expect but personal abuse levelled at Cook over mentioning the support of his wife during an interview, or Strauss being so widely mocked on social media, was a level beyond or rather not but what we've come to tolerate from our media, and justify in our silence, when there is no reason why we should. I don't want to hear any knob like Michael Vaughan come out and criticise Fraser for his remarks this week, we are not in the business of vendettas but bloody hell, after 18 months of being portrayed as the worst type of politicians, they all deserved a little of that middle finger and I hope the humble pie chokes a few of them, and fair play to Piers Morgan for being the first to eat it, even though he is still a cunt, he's got more balls as one than the likes of Vaughan though.





_____________________________

"It is the Shawshank Redemption! Just with more tunneling through shit and less fucking redemption."

If you can quote the rules, then you can obey them.