Goodfella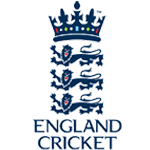 Posts: 17640
Joined: 30/9/2005
From: North Devon

I don't think I've been as proud of this England team as I was today since we last won the Ashes in 2013. After over 18 months of disruption, discord, alienation and intense scrutiny this team performed one of the most formidable turnarounds in their cricketing history to pull off what they hope will be a defining win. They did it anchored by a captain who has lived under an incredibly harsh spotlight that even on his poorest day he is undeserving of, who led from the front in every possible way. They did it in front of a turbulent home crowd who grew in their support with every strength they did, the celebrations today reminded me of Edgbaston in 2005; wild, emotional and shared equally by players and fans. Too many fans, in my opinion, have almost willed England to lose of late because of their dissatisfaction with the ECB which I think is appalling. Today, and this whole test in fact, restored my faith in how many fans care very much about this team. They didn't need a significant performance to reconnect, they were so desperate to see us do well that when we did so well everything just boiled over, it was a sight to see, one I'm only disheartened I wasn't there for.

I'm so happy for Alastair Cook. He has been superb this test, there is not a single red mark next to his name since the opening day. The first dismissal allowing nerves to get the better of his technique against that early summer's pitch at Lord's, since then he has led from the front meticulously and efficiently with the bat. Without his 162 England don't win this test, he carried England twice, late in the day and early, to the safety line and beyond. He showed why he's one of the world's best test batsman with a vintage performance of punishment against bowlers who pitched short or at his body and a schooling in how you play the new ball on a pitch that can swing and seam both ways. Then in the field today he captained England to victory. New Zealand were always going to have a partnership, they are too good a team, we aren't going to bowl them out for 40, the pitch was going to start to flatten, there was no second new ball and when BJ Watling and Corey Anderson dug their heels in he effectively kept changing the bowling. He never let them settle, he had Jimmy and Wood both going down the slope and and he got the best out of his spinners; he talked to Moeen more and more and we saw him bowl so much better when he puts some air and flight on his deliveries.

Take nothing away from Stokes but Cook deserved man of the match, after all he's endured he showed the character he is in this test and the team followed his example, what more do you want from your captain? Stokes was brilliant, it just goes to show what he said the other day. You get in in this game, you get some confidence with one side of your game and will roll into the others. We haven't seen Stokes bowl a ball like that one to McCullum his entire test career yet. A vicious, full inswinger, he was up pushing thee 90's, he was quick, full and at the stumps. Even when he started to get too wide towards the end of the innings before he did get Mark Craig, he reeled himself back in and got him playing across the line. He trusted his instincts and he found his length in no small part because his confidence grew and his head was up, not down. He's still a very raw bowler, he has lots to develop, which is only good given the early signs. He won't play like this every test, nor should he, but he is showing he can be a fast all-rounder not a big hitting middle order player who bowls medium pacer chuckers. That's not what he's done at Durham and it shouldn't be what he does at England. The Watling wicket was a sweet set-up by him and Cook too, they knew after getting the treatment from Jimmy and the spinners that some pace on a length would most likely draw him forward and it worked to a charm. The pace made all the difference with Williamson's wicket, a tad slow getting his bat out there he got done for speed and bounce several times before he could only clip it to gully.

England as a bowling group showed that, despite recent inconsistencies and holes filled with raw and inexperienced players, they are still one of the best units in the world with the new ball. You always felt England were in with a chance today with the new cherry in their hands on a dry pitch with a team that had to play themselves in twice and as it has still worked from time to time during their poorest period they got two quick breakthroughs with balls that seamed past the bat and never looked back to take three more. They found their rhythm and fed off each other's positivity, they pitched it up and they had a refreshing mixture of swing and pace but the length was the key and England's was perfect today.

It was a great test match, a fantastic advert for the five-day game Mr Graves. Proper test match cricket on a very good pitch played in front of great crowds, like with Cook, what more do you want? They say the first Lord's test of the summer gives you hope for anything and if that is the case then less we get carried away but let us say that the hopes that kind of performance and result can inspire are only good ones.

The other big news this evening is that England look set to appoint Trevor Bayliss as their new coach. I think everyone has been completely caught off-guard by this with all the media focus on his fellow Ozzie Jason Gillespie. Is it left-field? No, it's just we follow the media's narrative too easily. Bayliss is an excellent coach, a point to point man who cut his teeth in the traditional and old-school aspects of the game, which I love. He's a fine manager and he's got a great resume in one-day cricket too. He's experienced and understanding and he's already got a very good relationship with Paul Farbrace, who it's clear the ECB respect a lot given how much they paid Sri Lanka to get him, the trust they've put in him now and that they want him around even with a new head coach here. It would be unfair to compare him too much with Gillespie as the latter is an outstanding and bright young coach who will go on and have future international success no doubt, maybe still with England one day. But Bayliss does have more experience, especially in one-day cricket, he can commit more with his family and I would say the point our coaching set-up is at he's probably just the right head for it. Maybe a few years too early for Gillespie, just the right time for Bayliss.





_____________________________

"It is the Shawshank Redemption! Just with more tunneling through shit and less fucking redemption."

If you can quote the rules, then you can obey them.