Goodfella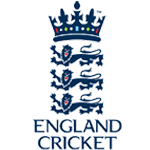 Posts: 17572
Joined: 30/9/2005
From: North Devon

I think the horrendous winter and complete calamity that was the World Cup, from prior to the start right through to the spasm of a finish for English, has led a line of deception for the England test team. We are certainly not a completely fixed model but after a brighter finish to last summer we have come here and worked hard to get in and win a test on some very tough pitches. We have some exciting young players in Gary Ballance, Joe Root, Jos Buttler and Moeen Ali. We have experienced veterans who still have so much to give and guide like Ian Bell and Jimmy Anderson and we have potential in the likes of Ben Stokes and Chris Jordan. That is where Peter Moores and his coaching staff have to go to work, what Andy Flower and his staff did so well is nurture and build further talent that was just blossoming as they arrived, Moores arguably has a tougher task as England come out of the back of some truly dreadful performances and some decisions that have left them under intense scrutiny and not really sure who they are. You see elements of that in the games of Stokes and Jordan, especially when they bowl, they don't really know what their job is, what they are best at, should they pitch the ball up or bang it in? They have potential to do both but they look and play very much like two young bowlers with talent that badly needs ironing out and focus at the international level. This is where Moores and his staff, especially Ottis Gibson, will make their money. David Saker did an excellent job with the English bowlers and since he's left we've seen that drop off so Gibson has some work to do. It is the third and fourth seamers and a premier spinner that is England's greatest area of necessity over these coming months.

Rashid is an interesting prospect because all of us who watch county cricket know the turnaround in this young man's career over the past two years. How he has been allowed to go back to being a proper wrist-spinning leggie who really tries to pitch it up there even if it means he goes for runs, he's dealt with that psychological fear of being dropped for being swept for fours, he trusts his captain a bit more and his batting has improved vastly with his confidence. England picking Moeen for his test says they aren't so sure though, they may be seeing something in the nets, or it could be a personal problem. Rashid has had attitude issues before and he could have them again but I'd like to think he'd moved on from that and England really have to try a premier spinner at some stage, and Rashid is the best option right now. It'll be quicker at Barbados so it should crack more. Jordan leaks runs when he loses his line too, I think he's the most athletic player in the team and a handy lower-order batsman, but that's not reason enough to keep him. Could England be brave and go Rashid over Jordan in the next test? They probably won't but I'd like to see it.

The captain can be a far happier man after this test. They've won, he's scored some runs, took a couple of really good catches and generally captained well on a tough pitch. He's had one or two plans, spin and pace especially, that have created wickets and it will lift his head for the third and final test before returning to England. If he can finish strongly there will be no complaints going into New Zealand. He's not there yet, he needs a hundred but if you cut the winter out of the picture he's doing pretty well all things considered. He's getting there, and that's what we need to see right now.



_____________________________

"It is the Shawshank Redemption! Just with more tunneling through shit and less fucking redemption."

If you can quote the rules, then you can obey them.