Goodfella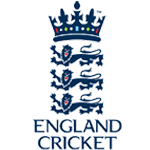 Posts: 17463
Joined: 30/9/2005
From: North Devon

If I'm Peter Moores and Eoin Morgan I'd change that team tonight and not for the sake of bold changes either. I'd drop Gary Ballance, Stuart Broad and Steven Finn. All three have been exceptionally poor and made bad decisions at crunch points in matches, if it were possible I'd drop the captain too but we can't do that, apparently. I'd move Moeen back to three as he can bat anywhere in the top order and shows he can steady and settle a ship, it's a natural and required move for him, I'd open with Hales and Bell, I'd get Root at four and then Morgan at five, Taylor at six and Buttler at seven, although if Morgan was in any sort of form I'd have Taylor back up the order where he belongs. To replace Broad and Finn I'd give Jordan a shot and pick the spinner in Tredwell. Yes it's cloudy in Christchurch and the ball might swing but Broad and Finn were reckless with their lines and lengths and if there's some dew out there it might turn a bit and Tredders does a fine job of squeezing the opposition and building pressure. I'd fancy him to pick up wickets against a team of Scotland's calibre who are more likely to struggle against the slower ball than the quicker one. I expect Scotland to be a challenge and really there is no way for England to win this game well after their awful start, they just have to make sure they win it to retain their outside shot and not succumb to complete humiliation this early. Scotland may be minnows in structure but they are professional cricketers operating out there, Kyle Coetzer should be well known to the likes of Moeen and Taylor after his time in the county championship although he doesn't fare well internationally but Richie Berrington is a batsman who can really grow into an innings, Preston Mommsed is a good captain, Josh Davey and Iain Wardlaw are good bowlers who get movement off the ball and then of course there's Paul Collingwood, no doubt a very good coach but one who is unlikely to be able to tell Scotland anything about England that they don't already know. They lack game-changers but as a unit they perform well together and can make things competitive, like they did against New Zealand, England lacked both against the former and they were miles apart in how they fared against the hosts.

Talk is cheap too, and we've heard plenty from the camp since the New Zealand loss. Even as a fan I don't want to hear from the coaches or the players about how they've "let the fans down", yes they have and yes they should be ashamed for those that have travelled out there to watch it at great personal expense, but they've let themselves down first and foremost. England's problems in ODI cricket are rooted beyond the eleven out there but by the same token they've played with no concentration and no energy so far, they can't blame back to back Ashes now, is this really how some of them want to go out on their ODI careers, because that would suggest to me the format means as little to the players as it does to the ECB? But, most of all, it's just cheap. Those of us that knew the game well knew we stood little chance in this tournament and also that this level of performance was quite possible given how well other nations have evolved and modernized to ODI cricket, and we haven't. A bit of honesty wouldn't go amiss, maybe one of the senior, departing players like Jimmy or Bell should just call it as it is after this tournament. I'd respect them more for that.

India were exceptional again last night beating South Africa. Shikhar Dhawan is like a transformed player this tournament, calm, composed and measured with the bat again but with more of a flurry of his typical self this time. Like Kohli against Pakistan, he was twice not out when he should have been and he made South Africa pay, he was also ably supported, this time by Rayahne and Kohli. South Africa collapsed in response as soon as Du Plessis was out, India bowled cleverly and Dhoni was very smart again rotating his bowlers and the field. India are going about trying to win this tournament in a different style and fashion to 2011, they understand the different pitches and know the landscape has changed with more runs being scored per innings. They look so effective in all phases of the game and with such high focus and concentration. As for the Windies and Pakistan, I was surprised Pakistan chose to bat first on that pitch and with those conditions and especially given the struggles of their top-order batsmen. Windies top order struggles too, Chris Gayle is so out of form now he should be dropped really, I've never been a great Gayle fan outside of T20 and I don't think he is either, cricket is fashion and fun too him and he has never taken it that seriously and has always been explosive enough in the shorter format not to do so. He's older and slower now though and I think we are seeing it here, the WICB have tweeted their ever-present dislike for him once again and I think there is every chance his international career will be over after this tournament, and probably rightly so.

I've booked half a day off tomorrow to stay up and watch this all-British fest and I'm really not sure what to expect. The old man thinks we batter them, my mates think it's like dropping an egg on a rug and my excitement for the new county cricket season which is close to just a month away and the arrival of a new membership is getting me through this nightmare currently. I still think Somerset are a batsman light after Alviro Petersen left for Lancashire (who will win the title under Ashley Giles in my opinion) but I'm excited to see how Jim Allenby (he'll be a star), Sohail Tanvir and, most of all, Matthew Maynard fare. It's going to be a tough year, we've lost two of our best batsmen, our wicket-keeper's career is most likely over, we have a new director of cricket and the ground is being refurbished throughout the season. I expect a battle but I expect better, more enthralling and more committed cricket than the last two years, I also still think we pull out a big T20 signing between now and the summer and I hear rumours about Australian Glenn Maxwell.

Speaking of Ozzies, I've found the current story circulating about Glenn McGrath and a certain 2008 hunting trip rather irritating. I don't condone what McGrath did and I'm all for animal rights and protection and reasonable improvements and resourcing wherever we can, but there is a reason why this story has come to fruition now and not seven years ago. McGrath lost his wife to cancer not long before this trip and he has previously admitted to having done some reckless things in the aftermath of his grief, this one very much amongst them. It doesn't make it okay, it doesn't make criticism unacceptable but he is not some hunting fanatic, anti-animal rights activist evil poacher that some of these scandalous stories have made him out to be, I do find the world quite inbalanced when animal rights incidents create so much unified fury whilst the suffering of human atrocities and the aid and support required (Ebola probably topping the list, closely followed by Syria before it) demands heated debate and discussion over resources and what our level of involvement deserves to be. That's not me to say that humans are more important than animals, we should try to treat both as equally as possible but evolution has seen to it that that will never be possible and whilst we continue to kill them and butcher them for fast food we should probably shut the fuck up pretending we care about them and using it as a superior highground, not that we don't care, but not as much as some try to make out. I've obviously flown off the point, my main one being McGrath did something morally wrong, he regrets it, he's apologised unreservedly and we should accept that and forgive him given the circumstances in his life at the time.

< Message edited by Goodfella -- 22/2/2015 5:58:07 PM >

_____________________________

"It is the Shawshank Redemption! Just with more tunneling through shit and less fucking redemption."

If you can quote the rules, then you can obey them.