Goodfella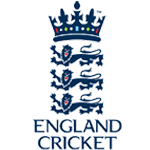 Posts: 17421
Joined: 30/9/2005
From: North Devon

quote:

ORIGINAL: Professor Moriarty

A couple of well-written posts mate.

There was an article in the paper at the beginning of this week where police had had to ask people to stop taking pictures and filming with their phones at the site of a fatal accident. I was sickened at the thoughts of where someone lay dying or just dead people were stood around ghoulishly pointing phones and taking snapshots. I've not seen the Telegraph this week, but their actions seem the mass market equivalent of that, sickening.

I disagree on one point. I think cricket outside Australia should go ahead this weekend. I think each match should start with a minute's silence and I think this gives fans the best way to pay tribute to Hughes.

As concerns any changes to the game. I've not seen any video of the incident or seen the photos. But from the description I've heard, the hook shot is played before the ball gets there resulting in over-rotation of the batsman before the ball reaches. I'll leave it to players and coaches to make these decisions, but it seems to me that it is extremely unusual playing a short-pitched ball coming onto the batsman that it is played so early. The vast majority of blows to the head I've seen are through late shots and the ball coming onto the player much faster than anticipated.

I don't want to be complacent, I think that there should be some inquiry by those in the game. But this doesn't feel like the 30s or 70s when short-bowling looked like a serious accident waiting to happen. This just sounds like a very unfortunate sequence of events. I could see maybe some form of neck protector on the back of future helmets, but any ideas of outlawing a bouncer would be a complete knee-jerk and unrealistic proposition IMO.



Thank you.

Unfortunately it says something for the morals and vanity within our modern society. Problem is that some people do want to see these kind of photos, whether it's the shock and awe, the intrigue, or just that we are so desensitized to horror and trauma these days that we are actually heading the other way and are almost thrilled and excited by it. Of course, until it's one of our own, then it's a very different story. What did relieve me a little here though was that all media organizations had access to the photos because they were shot by an AP photographer, but only the Telegraph went ahead and purchased and published them. I'm sure we'll see them from the rest in the future but they at least had the foresight and compassion to wait, it's made the Telegraph look like right tossers and for that I'm very glad, it's made a buffoon out of the likes of Michael Vaughan who have been retweeting them and I'm glad of that too because, 2005 aside, that guy has become class a twat since he retired and got into broadcasting and journalism.

It's totally fair to think cricket should have gone ahead, I suppose it would have been what he wanted I imagine, but I think this has so dramatically changed the shape of the game and the way we view it that a mark of respect was needed. The two England internationals felt expectedly sombre but not only that it was hard to enjoy any aspects of the cricket to be honest. Everything eventually snaked back to this tragedy somehow and no amount of silence or black armbands could really soften that, I felt players and fans needed a few days although I understand those who have travelled to watch games and the effect this would have on them.

As for England and ODI's, the knives are out for Alastair Cook again, spearheaded by Kevin Pietersen who knows that every word he bangs onto his Twitter feed comes with a mega microphone attached. He has waltzed into the position of every average fan's favourite armchair moniker, regardless of whether he's right or wrong about Cook's tactics, and he's more right than wrong, his motivation is a personal one. Trigger fingers have been pulsating for Cook since January, he'll pay the price at some point somehow, it's inevitable, but it won't be for the right reasons. You'll see it a year further down the line, England will still be poor in ODI cricket. They've never taken it seriously enough and showed it individual respect in an approach, they've used it as an inconsistent breeding ground for young test cricketers which has not only dragged us so far behind the rest of the world, it's actually not helped any players develop for test cricket because there is such a vastness in preparation and approach to the two formats of the game that outside of basic skills, individual intangibles and abilities there's nothing to be gained. Gary Ballance walked into the England test team mid a calamitous series and proved himself a master of the most difficult batting spot on the order. His background screams Twenty20 and ODI big-hitting middle-man. He didn't need either to make it in test cricket and if he'd been in either before it wouldn't have made him any better of a test player than he is now. It hasn't made Chris Woakes any better of a test player, and he's been around the England ODI set-up for two years now, it hasn't improved Steven Finn, in fact he's gone backwards with a multitude of technical issues and a constantly revolving door of stop-start cricket in his life and it'll ruin promising young left-armers like Harry Gurney who still need another year in county cricket as it is and are far better primed for first-class cricket anyway.

Selection is our biggest problem and Cook plays a key role there but these problems have existed a long time before he took the captaincy. We have been self-imposed in an arcane and stubborn attitude where we have refused to keep pace with the rest of the world in the way limited overs cricket has evolved. We have ignored or backlogged naturally-talented one-day players like Alex Hales, Jason Roy, Samit Patel, Gary Ballance and James Taylor. We make it impossible for them to break into a side where they are the most natural choice, and we overwork bowlers like Jimmy and Broad into the ground and past them we have gone everywhere from Finn to Bresnan and back and we are now plucking young bowlers like Gurney out of the counties because they offer us something different in a left-handed approach. We're grasping at straws, there's no formula too it, we stick with the old boys no matter how badly they struggle, we throw in two future test candidates and pluck one or two youngsters who have some recent name value and hope it bundles and works. We have a captain who is not naturally aggressive in either his batting or his approach to the game, and the latter is an oversell anyway. You don't need a 'risk-taking' one-day captain if you have a top order who can dominate bowlers, but we don't have one. We only have two batsmen with a strike rate over 80. The middle order collapses because they hit the panic button as they start to realise the clock is ticking and don't really know what to do, that's why you see clusters of wickets fall to orthodox shots that don't clear deep cover. It's not like all those wickets are mishits or genuine edges, most of them are catches that come out of the centre of the bat or off the top and bottom edges where they simply don't have the wrist power to match the stroke to the pace of the delivery, are pretty well timed but with no real power because most of our batsmen are steady accumulators who suddenly realise that we're 180-odd for 4 with 18 overs left to go, the spinner is on, the field is set back and we really need 300 on this pitch, so they decide to crack it a bit more or walk down and try and wallop it, and get stumped, like yesterday.

In ODI cricket you have to exert yourselves over the bowlers. You cannot allow them to tie you down with dot balls and not take advantage of the powerplays and intermittent periods. England coast along through the first powerplay like it is the opening of a test match, one batsmen will usually try and assert himself somewhat whilst the other will hit everything in the offside and leave everything else. It's not about going out there and smashing it about but in those first five overs you want to make 45 runs plus and you need to be scoring at seven plus an over. This is where you get on top of the bowlers and force their captain to be a bit more attacking afterwards to try and take wickets because they know in ODIs you can't always just set the field back and wait for a breakthrough, especially in the era of the 360-degree modern batsman. Cook himself doesn't sit back, he just doesn't really have the make-up or the players to really set anything up. He's not overly conservative by any means, he's just ordinary because most of his players are at this level. England play well enough to beat teams like Ireland and Bangladesh, but are a long way behind everybody else and it so comes down to personnel before it does tactics. Tactics can only be implemented by the personnel who best exploit them. That's not a batsman like Ian Bell I'm afraid, it's far easier on non-turners in England to make 100 off 110 balls for Warwickshire than it is to unsettle Steyn and Morkel on a dusty Australian track. Much, much easier, there's not even the competition, because he's a very classy and talented international batsman he'll always excel in the counties in one-dayers, but he has never really penetrated for England and could be one big change if he stepped aside for Hales or Roy. Root is too alike as well, him and Bopara are virtually identical, and I'm not sure there's room enough for both in a modern ODI team. We have no natural replacement for Cook as captain either, Morgan is out of nick and not much more of a instinctive captain himself and Taylor is too young and too likely to struggle to assert himself in the role because he's not even featured regularly in the team. A viable candidate could be Ballance who has been around one-day cricket in three different countries for some time and is a positive, confident young player who has surprised us all. But he doesn't even seem to be getting picked to play at the moment...

The bowling is average. We miss Broad when he's not healthy, Finn is only just returning himself and not consistent, we lack another fast bowler and Tredwell should play every game because he ties up an end, really restricts the run-rate and builds up pressure to take wickets, dropping him is unacceptable as far as I'm concerned, we'll need his efforts badly on the faster Australian pitches. Keep Bopara for his medium-pacers which are tricky and he's usually economical too but I'd like to see Broad and Finn lead this attack at the WC and I'd like to see Bopara and Tredwell bowl 10 overs apiece each game. What you do with the other 10 I don't know but those four are our best attack in this format of the game in my opinion.





_____________________________

"It is the Shawshank Redemption! Just with more tunneling through shit and less fucking redemption."

If you can quote the rules, then you can obey them.