Goodfella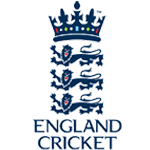 Posts: 17365
Joined: 30/9/2005
From: North Devon

It was comprehensive for India today and a thoroughly damning inspection of just how far behind a nation like them we are when it comes to the 50-over format of the game. There are several key contributions to this outcome, not least of all which is our selection policy, which is jaundiced at best. Despite insisting we would be focusing on one-day cricket from this point on out, with a World Cup next year, we are instead continuing to use the one-day format to try and continue to grow and develop players for the tests. We have effectively picked a watered-down test team, like we did for the West Indies earlier this year, and we have not recognised that we have players that are better suited to one format than the other. Cook's own rise back to the one-day game came, perhaps, through this policy and whilst I think it's worked for him to a degree; he's certainly a better one-day batsman and captain than anyone gave him credit for previously, it doesn't work for everyone. Alex Hales and Harry Gurney have both shown good one-day form for their respective Nottinghamshire, but Hales should have been in the one-day team close to a year ago anyway, and Gurney was poor for the England Lions so given that tri-series was supposed to give the selectors a better idea of who to pick for this series then I'm quite baffled as to how he came up trumps, alongside a batsman who was probably a given pick before that series even started? Both, however, entice the selectors in terms of a test future. Hales is the positive, top-order aggressor who the selectors may fancy as our David Warner and Gurney is the left-arm, versatile quick who our selectors are instantly attracted too because of the intangibles who remind them so much of favourite Ryan Sidebottom, who was picked way beyond anything resembling form.

England's selectors lack bravery, nouse and simply refuse to change a gear in their one-day selection policy. They should never have left Jason Roy, Ravi Bopara, James Taylor, Johnny Bairstow, Luke Wright sitting at home, and they shouldn't have left Steven Finn out of the team today. Graeme Swann is quite right, England's attitude to one-day cricket is poor, it's been poor for quite some time, it's not through lack of effort but it's through the selectors and the ECB's attitude to the format when push comes to shove. It's taken them this long to finally reintroduce 50-over cricket to the domestic game, they have three or four Lions tours a year and despite the form of the participating players rarely does it actually engage in a step-up that isn't already pre-planned and it seems, certainly in the case of Roy, they are just stone-wall ignoring talent. The stubborness is deafening and it's where the ECB disengage with the fans too. It doesn't send a positive message to younger players either. "If you play well, you may very well play for England." That doesn't appear to be the case all round. Just look at James Taylor. What more's he going to have to do? This might sound silly but he's going to be 25 by the time the next World Cup starts next year, if he doesn't get picked for it he'll be almost 30 by the time the next one comes around. We retire players at 33, at what point is it totally fair for Taylor to step back and denounce himself from England. Focus on Nottinghamshire and the lucrative one-day contracts available domestically around the world? I would, and who would blame him? Roy is young but his talent is self-evident for everybody to see, he's a game-changing batsman who will help to exorcise some of Pietersen's ghosts too. Why wait? He's in a rich run of form and clearly very confident, I don't want to say he's the complete package because he hasn't played international cricket yet but you're not going to get much further forward on him without actually picking him. Bopara should have been one of the first names on that team-sheet, the lacklustre reason why not, "trying a different team balance", is a load of old tosh as well. Nothing's changed bar Hales and Gurney, and neither of them replaced Bopara. Going back to Ben Stokes is all very well and good but that has the distinct feeling it is designed to get him back in the England set-up with test cricket in mind, Stokes is in fact a very good one-day player but England use him all wrong in one-day cricket. He should bat higher up the order like does for Durham, and he should open with one of the new balls when Broad isn't available, also an area where he's proved strong for Durham because he puts pace and bounce on it early.

Luke Wright's someone else I want to talk about too. I don't know what else he has to do to win favour back with England short of shitting rainbows on his way to the crease. He's gone all over the world and played 50-over and T20 cricket and been a sterling performer who's broken records with the bat. If we're going to stand a chance of winning the World Cup you need players like Roy, Wright and Buttler who can dominate an innings. Then you add the accumulator's like the Cook's and the Bopara's, who may not have a particularly high strike rate, but can bed an end down and frustrate a bowler and nurture an innings. That's the balance of a one-day team. With bowling you're going to need quicks in Australia and England have that in Finn and Stokes, who should have played together today. I'm always proved wrong about Jimmy in this format but I still worry about the workload of cricket he takes on, and I think this forthcoming World Cup should be his last. You need a spinner too, and this is where England have at least gotten something right. James Tredwell bowled very well again today. Very tidy, deceives in flight and always bowls very tightly, it's not going to turn greatly in Australia and New Zealand but Tredwell will build pressure and keep run-rates down, he's the one very solid, one-day-frame pick in that team today.

Chris Woakes bowled well today too, Chris Jordan was horrendous and his bowling action needs looking at. It looks far too stuttery and it lacks control, his form is so see-saw that England can't just plough along with him and not do some work in the meantime. He bowled well in short spells during the test series but more of his wickets were gifts than Woakes, take nothing away from him, but he's far away from where England need him to be to get consistency.

I wish England would look at the Indian and Australian models when it comes to one-day cricket and realise the best notion is to pick the players best suited for that format. Taking risks is a big essence of this format of the game and England have to learn to take them, they have to recognise their current policies aren't working, start looking at dropping players like Ian Bell from this side of the game and picking some of these naturally-talented, young batsmen we have in our ranks and giving them a chance to grow and develop their game internationally before the World Cup next year. We are blessed with twelve one-day games before Valentines Day at the MCG and I do not want to see us blow them playing the same old players with the same old ideas and then trying to act mildly surprised it didn't work out.





_____________________________

"It is the Shawshank Redemption! Just with more tunneling through shit and less fucking redemption."

If you can quote the rules, then you can obey them.