Goodfella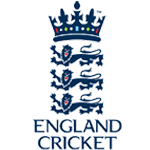 Posts: 17394
Joined: 30/9/2005
From: North Devon

From the past 48 hours I can tell one thing for sure and that is that Kevin Pietersen and the ECB didn't so much as divorce, as partake in domestic violence before trying to burn the house down, and ultimately kill each other, something the pair are still very much trying to a do. Except now it is through the medium of media, which is a never a good thing, and with no invested interests anymore this could progress into the catfight I fully expected it too, and one that could carry on for the next few years, let alone months. The cricket media interest in Pietersen is so high all around the world that they won't let it lie, and whilst he continues to slip them headline-grabbing stories that bump any actual cricket to the bottom column, this is how it's set to go on. The release of the book technically means very little, Pietersen's interviews with the Telegraph and Radio 4 have already gone beyond anything in the book so far, and will continue to do so I imagine, armed by some very close people who are either inflammatory public speaks already, or who have built careers off damaging those of others.

The ECB, meanwhile, handle a public relations situation of this magnitude about as well as a dog handles eating dinner with a knife and fork. Whilst we still believe their decision was firmly right and justified, the way they have gone about dealing with the subsequent consequences from it shows how antiquated they are as an organization. Morally right, practically wrong.

Spare me all the nonsense about the confidentiality agreement ending at midnight on Sunday. Pietersen has been leaking his discomfort, and the alleged discomfort of others, for years now, and none so more than through Piers Morgan in the winter of last year, that much was obvious as I said back then. The ECB have never really taken to Pietersen and neither have the coaches, or many of the players. It's not about talent, or race, or newspaper-inches (it certainly isn't about the latter, how much national press does cricket really get in this country outside of an Ashes year? Not nearly enough for there to be an in-house battle over it!). It's about one man's own personal struggles to cope with his self-esteem, his ego and, frankly, his own mixture of regret and disappointment over the way the start of his cricket career unfolded, versus a team and a country who have stuck feverishly to the game and their own roots, in the way they conduct, manage and relate to themselves and one another. They have practised tolerance, but only so far as to when it serves them, which is why I maintain that partially that's why England brought back Pietersen in 2012 after the texting scandal. They still felt they needed him, at the start of this year they felt he was expendable, not just because they were under pressure for somebody to be, but because they felt they were starting afresh, he was older and more injury-prone and they'd had enough. The dossier displays a relationship that had gotten so rotten that it wasn't benefiting anyone anymore, and as much as Pietersen may wish things had ended differently and he was still playing for England, I suspect a bigger part of him than he'll ever admit is quite relieved he's not. And that has nothing to do with any 'bullying culture'.

That's rubbish, that's crap right out of putting the I before the team, and we're not talking in shot selection here. Pietersen didn't like the approach of the likes of Flower, Moores and Strauss and because he gained, rather than lost, when he quit the South African set-up I think the stars had gone to his head and he believed he was always going to be in a position to take his competitiveness too far. His father brought him up like that, so it's no real surprise he is the way he is. He is vain, but he's also secular, he doesn't really want to run things but he wants to be able to have the massive influence when it suits him. That's always going to clash with a strongly-disciplined and decisive system that the likes of Flower would implement, they are about as far away as you are going to get but to call a man who so willingly abandoned his native country in a brave and commendable defence of equality a 'bully' is ridiculous. It's bullshit, it's libellous and it's trying to strongly taint and condemn a man who worked his backside off during England's most successful era in their history. It's no coincidence that Pietersen falls out with any strong-minded coach or individual, forget not liking being told what to do, he straight up doesn't like anyone else who can hold their own in a room without being incredibly pompous with it. Strauss, Flower, Moores and Cook are all very different characters with one common trait - they are psychologically very tough and strong, and they don't pay attention to a lot of what goes on outside of the walls. We saw that in Cooky this summer just gone. Not all of it has been right or profitable, some of it has been too stubborn, but their motivation has been nothing but good, and it has overseen plenty of good times, and for the world of modern sport a good dose of their attitudes is still required, unless you want to see the game end up like football.

As for Matt Prior, even big Pietersen fans like Peter Miller and George Dobell struggle to buy into that one. Pushing past time on an international career perhaps, a 'bully' and a 'screaming, back-stabbing team-mate', no-one is purchasing that gem. It has sold Pietersen short these last 24 hours because Prior was not just a great servant to the English game, but a terrific bloke, one spoken highly and admirably of by his England team-mates, past and present, several of whom Pietersen cites as of receiving this treatment. There is simply no evidence to back up Pietersen's claims here and, as for dropped catches, well that's just part and parcel of the game. Bowlers are grumpy sods, Jimmy and Broad probably close to the top of the list, but Pietersen seems to be making a mountain out of a molehill to back up his erroneous claims whilst not actually being able to provide any more weight to the argument they 'bully' team-mates. Shouting in a hot second or three of frustration at a fielder is not 'bullying'. If Pietersen had cited incidents off the field of play following the exchange that were ongoing and disruptive then you could understand the concerns, but from what I've read so far there isn't (yes I have an early copy of the book, I always said I'd give it the bare time of day before I took it to town first).

When Pietersen refers to character assassinations against himself, he needs to remember they pre-date England. Every dressing room from Natal through Nottinghamshire, any dressing room where he has had to share a lengthy spell with, this has happened. Any team environment, team heirachy, he's never been happy, he claims to have voiced his displeasure but only after the time itself. At the point of eruption he can usually be found stabbing somebody in the back, or that's how it very much appears, and now he cries wolf about it. There is one common denominator. No not everybody else was perfect, but Pietersen's presence is overwhelming and his actions are not that of a growing modern approach to sport, they are that of a man who is going to piss quite a lot of people off, and with just cause.

I'm not surprised to see him turn on Graeme Swann either. Intriguing that he can be so palpable towards him in the summer when he believes he is supporting his cause whilst supposedly writing words in black and white that pin him as a ringleader. Swann is too silver-tongued for a cat like Pietersen, but he was full of praise for his wickets and the bowler and team-mate he was, one who had had enough himself. But now he's a complete cunt? Another one people are really struggling to buy.

Speaking of the narrative too, Flower played a key role twice in bringing Pietersen back to the England fold. Why he'd do this if he's had it in for him since 2008 I do not know? Had it in for him since 2012? Very possible. Also, Pietersen apologised for the texts he sent about Andrew Strauss, and he did so both publicly and off his own back, via his Youtube channel without the ECB's consent. Nobody has ever accused them of including any private team information or tactics, but that wasn't the point? It was his attitude towards the team as a whole, summed up in this behaviour, not even about 'respect for your captain', not that you should need to have to desire that. It's a little late now to be saying he shouldn't feel he has to apologise if he did it so willingly himself, and continued to do so up until the point he was sacked by England. So you either lied up until that point, or you're lying now? I don't know why these other players don't validate Pietersen's claims either. Nick Compton has never suggested any of this at Somerset, and neither has Ravi Bopara who is also a close friend of Pietersen. The 'younger players' he won't name are interesting, given England's little use of younger players prior to 2013 and Prior's non-involvement in ODIs. I also can't imagine Ben Stokes being scared off by anybody, nor Gary Ballance. Pietersen is going to have to go back into successful times to claim requisite there, and I would imagine a dressing room controlled by bullies and dictated like an army training camp would not likely result in the kind of success England enjoyed. Also, if memory serves me correctly, we were the best fielding team in the world at that stage, and by a long margin. Ajmal Shahzad has said he felt under extreme pressure when fielding for England, in all of his eleven ODIs, stating he "got stern looks from players" when he misfielded. Hardly damning.

You also can't complain about a schoolteacher-style stance from a head coach when it would appear, according to Pietersen anyway, that his players were acting like children, swearing at each other, throwing tantrums in meetings and conducting popularity cliques at play-time.

A lot doesn't add up. The ECB dossier leaked by cricinfo stabs at a lot of what we could already guess about. Pietersen's distance from his team-mates, both physically and mentally, and the future of the team, his code of conduct and behaviour towards coaches and captains and a quite serious allegation that Pietersen disclosed to a team physiotherapist that if England lost the third test then he may as well pack up and go home with the injury problems he'd been having. Part of me wants to take him to town over all these claims, but I don't fully trust the ECB's nature over some of them, and I don't think the ECB would ever fully disclose the reasons discussed in that meeting at the hotel anyway. Of course the dossier is also a partial leak, and a complete mess, with mis-spelt names, and I should suspect it's been tampered with, it's a legal document anyway so I should imagine it will never truly get in our hands anyway.

It's part of their antiquated approach anyway, this is merely their shot back at a man they not only so publicly disgraced, but are now quite so willing to effectively admit they adamantly dislike, and him vice versa. The difference for Pietersen though, they aren't the first and neither are the circumstances. That is the one grey are Pietersen point-blank even refuses to address. And he is not a man who has been unwilling to dodge the difficult questions, even when he gives answers we really don't like.

Straight up and down of it, for me, is that he is a supremely talented man who's shot selection at times was represented well with the way he handled himself off-the-field. He was intrusively competitive and narrow-visioned, and I'm not sure he ever got over South Africa letting him walk away quite so easily. He has driven team captains to throwing his kit off the balcony to becoming so infuriated with them himself he has text opposition team-mates abusive messages about them. The ECB may be antiquated in some of their approaches but Pietersen isn't a rough diamond, he's a blood diamond, and he's simply not worth the hassle, and that precedent was set a long time before Andy Flower or Matt Prior turned up at Lord's, and that is Pietersen's biggest problem.

Moving away from Pietersen though, belated congratulations (with a grimace!
) to Yorkshire on winning their first county championship in well over two decades. They thoroughly deserved it and I think Jason Gillespie has put himself in a prime position for the next top international coaching job, be that potentially India, with the way he has gone about balancing experience and youth there in all format and coaching up formidable talent that hasn't seeped away solely into a T20 mindset. What the ECB did (sorry them again!) to captain Andrew Gale was completely uncalled for and unfair. Yes, he's facing a serious charge, a dressed-up one at that though, but that's no kind of punishment that fits the crime. To strip him of that moment was personal and unwarranted, and it was also prior to an investigation, effectively condemning him with guilt before even a fair hearing. The case wasn't also anywhere near public enough for the ECB's claim that him lifting the trophy would bring the game into disrepute, but it is now. I have also met Gale and he's a top chap, and whilst I think a high-winded 'kolpak' insult is at best ill-advised, and at worst brash and generalising, I wouldn't go so far as to call it racist, and I would say it was more a lack of self-control where emotions are concerned than an ugly mindset. He was also very quick to apologise for his actions, both to his team-mates and to Ashwell Prince and Lancashire, and that was before the story became public. He's a better professional than that and he knows it, and the ECB should have treated him like that. If he's found guilty he deserves a right punishment, and there are more severe but reflectively fairer ones the ECB can administer. That one was cruel and unusual, and I imagine even Prince would agree with that himself.

I'm absolutely delighted that Somerset are moving on from Dave Nosworthy with the appointment of Matthew Maynard as the new director of cricket. I punched the air with delight when I heard the news because of the three main candidates interviewed, he was the one I hoped for the most but expected the least. He went head to head to head with Ashley Giles and David Houghton, two other very strong candidates, but Maynard won the board over with his reputation in four-day cricket across two continents, both as a player and a coach, and his excellent man-management skills. He, like Gillespie, balanced youth and experience very well at Glamorgan and he is very much in touch with the modern game, without over-excelling it. He's a great character and a very positive leader and he's exactly the kind of homegrown, down-to-earth, smart, quick-thinking and decisive man we need running this cricket club now. He has international coaching experience with Duncan Fletcher, my kind of coach, and he understands the drive for success and individual talent, and the resolute of team, he might finally be able to tip the balance at Somerset in terms of having the right mix and direction to win the four-day competition.

My one reservation, and I feel terrible for saying this, is what happened to his son. We're two years on and this will be a significant relocation for him and his family and I do have my concerns as to how ready he is for that. Maybe the fresh start will help but those kind of memories will live on regardless and how he and his family settles down here will be crucial. I hope, and know, the club will give him all the support he and his family need in that regard.

I'm also glad Trescothick is still the captain in his plans for next season. He has one to two years left of his glorious playing career and there is no reason not to keep him in charge, he's tactically sound and has been let down by unpredictable pitches and lack of squad depth. Maynard's biggest challenge will come in deciding who succeeds him. The most natural successors are all in their mid-to-late 30s (Hildreth, Thomas) and to get the best out of these experienced veterans and the talent at the other end of the age scale we need the success now, which is why I think next year and how he settles and how he develops this squad over the winter is absolutely vital, it's a bit of now-or-never for Somerset, there's no breaking-in year unfortunately, not without the loss of the seasoned heads who can help play a major role in guiding us home to a trophy. Compo would be my ideal captain to replace Tresco and for us to give Kieswetter the one-day captaincy long-term, but we'll wait and see.

< Message edited by Goodfella -- 8/10/2014 12:11:46 AM >

_____________________________

"It is the Shawshank Redemption! Just with more tunneling through shit and less fucking redemption."

If you can quote the rules, then you can obey them.