Goodfella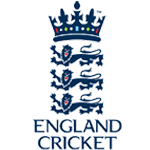 Posts: 17306
Joined: 30/9/2005
From: North Devon

quote:

ORIGINAL: Professor Moriarty

Yes, he's really playing well isn't he? Let's hope that Jordan and Broad can stick with him tomorrow. I think it is important that Broad gets to the crease and faces some deliveries. Psychologically he's going to have a lot to overcome from the last time he faced a ball, so he needs to face a few and see what happens when he gets out to the middle.

Back to Root. Its 92 off just 129 deliveries. I really think he can go 150+ if he has a partner. England might be 237 in front and safe. But no reason why they should not try to take that to 350 plus.



And just how well did he bat today? The facial injuries he suffered factored none whatsoever as he went after the ball with a point to prove that he wasn't going to be unsettled by India, something the tourists have tried several times this series in complete vain, to the point of where it actually reeks of desperation now. India's bowling this morning was almost as poor as their batting. I know the game was close to being in the bag for England but to start the day like that there was no way that they were going to cling on to taking this into tomorrow, Joe Root played another exceptional innings of high quality batting, his movement at the crease was inch-perfect and his technique was so sound it gave him the freedom to play off the front and back foot and to be in complete control of everything. But India's bowling to him was bloody dreadful - how many times did they serve him up juicy half-length balls outside his offstump? Easy runs for such a composed player. They made it even harder on themselves than it was already going to be. Sharma went totally into his shell. Aaron is here one minute, gone the next and Kumar was getting slower and slower with no swing, making it even more comfortable for the batsmen. There are three candidates for player of the series - Jimmy (who got it), Ballance and Root - and I'm not saying Jimmy didn't deserve it but I'd have given it to Root. A half century in every test, the spearhead of the three key partnerships for England in the last three winning tests and such a great deal of maturity shown by such a young player, both with the bat and in the field. Take nothing away from Jimmy though, he's set up every India collapse this series and he's done it with irrepressible new-ball bowling. He's four wickets away from making history and he's just so difficult to play in these conditions, he swings it both ways and is a deceptive and cunning bowler who will set you up every time, he's so difficult to score off as well which means you struggle to ease the pressure. He ties up batsmen and eventually gets them, or forces them into a mistake. Woakes and Jordan have bowled much better in this test but it's helped to have them follow up Jimmy because some of their dismissals have been the batsmen playing a loose stroke as they try to relieve the pressure and move the scoreboard along after somehow managing to survive against Jimmy.

Having said that India's batting has been so abject that if the formula above didn't work it won't take long to find one that does. The batting today was absolutely suicidal from a number of their better players, starting with the experienced Gambhir who has done absolutely nothing in these last few tests to vindicate dropping Dhawan for him. He has the same problems as Dhawan anyway, as in he doesn't move his feet and will often play late at fuller, wider deliveries and at playing across the line of balls on a good length because he doesn't move his feet and just tries to sit on his offstump, and his running between the wickets hasn't so much lacked tenacity and determination as it has contained any real interest at all. Both run-outs today took place with runs that were never on, but at least make it look like you want to try and save yourself! Both Gambhir and Aaron were in stride of a mix between jogging and briskly walking when their stumps were knocked out of the ground. It's an embarrassment to yourself, much let alone the rest of your team and your fans. The BCCI deserve so much more criticism and flack than they're getting for the root cause of the problems for India in test cricket but there is no excuse for playing that poorly. That's a real attitude problem and a lack of fitness as well, it shows in the field too, it's lazy. Gambhir has completely lost his way, for five years he is one of the best cricketers in the world, a real, hardened old-school player who would make you work to the bone to get his wicket. Now he may as well have walked off the pitch with his head bowed past Chris Woakes and got the young all-rounder his foot-bath ready for tonight, he shouldn't play test cricket again after that, he doesn't deserve too and that's probably the end of his career to be honest.

I actually thought Pujara, despite only making 11 runs, batted reasonably well up until when he got out. He might very well be the one flickering light in India's very dark tunnel. He's built for test cricket and too often this series he's been abandoned by his team-mates and unable to build a partnership, he's gone in too early too often and has had to try and farm too much of Jimmy because he's only the top-order batsman who can. If India (the BCCI) are really interested in improving themselves in test cricket outside of the sub-continent they will use Pujara as the template. He's not made that many runs this series but he has shown how you leave a moving ball and how you play in England against the new ball early. There are even some saying this series that he could be a replacement for Dhoni as test captain and that's not a bad shout. I don't see the point in giving to Kohli, who clearly has lost his way on how to play the longer format of the game in England. That technique he has he just doesn't use, he's that wrapped up in a one-day mindset he's practically standing side-on and playing everything he should leave, and leaving everything he should play. The rest is just a mess of young, talented batsmen who have had no real focus on coaching and preparation for test cricket outside their own quarters, and when things start going wrong their confidence completely shreds. They're not anywhere close to bad players but they don't know what they're doing and the really sad thing is that if you look at the runs Vijay and Rahane have made this series, when they've had moments when they've been in rhythm, they've looked fantastic. No-one can tell me they're not capable, they're just not being given the chance to develop for this format, they're being robbed of the chance to replace the golden generation in India and they'll be the ones taken to pieces back home, which is all very well and good, but it's not addressing the real core of the problem and it just leaves a group of very young men feeling incredibly ashamed of themselves. That's not good and that's not fair, and it makes me angry because test cricket will not be the same without a competitive Indian team at the very least.

Dhoni's dismissal today ended proceedings for them. He expected that ball to do something off the top of the pitch and in the end it just went straight and he popped it up for a simple catch. He's on his own completely and clearly in these last few tests he's known this and has just taken on a self-appointed plan with the batting to try and rescue some dignity for himself and his team-mates. You can't build partnerships with players who don't have a clue what they're doing so he's just stood there and tried to middle everything and today he deceived himself by getting a ball he'd usually hit straight back down the ground for four and thought it was one that needed a forward defensive late against the swing.

India's brutal and comical capitulation takes absolutely none of the credit away from England's dominant and clinical comeback though. It is almost hard to judge the balance of exactly how bad India have been versus exactly how good England have been, the first two test England were so poor it may well have papered over cracks already there from India, especially if you take how poorly we bowled on the perfect pitch in the first innings at Lord's. I think we can take a lot of spirit from the fact we've done a lot of the things we should do well very well, like bowling in the right areas, building partnerships with the bat and a young player like Root, who hasn't been out of form even prior to this series, growing into his game by improving his own technique even though he's been scoring runs, and then someone like Jos Buttler who has played terrifically well this early in his test career. I will say this, it's far from done and the mediocre bowling England have faced means it's hard to judge just how settled our batting really is now. For starters, we already know we have problems with Sam Robson and Moeen Ali there, although I back the latter to turn it around in the West Indies if he gets the chance, and I think we also need to look at our last innings and some of the dismissals there and ask ourselves, if that was Ryan Harris and Mitchell Johnson, would that have been another collapse? Our bowling doesn't bother me as much as our batting but it's important Woakes and Jordan progress next April as test bowlers, Jimmy and Broad can handle a heavy workload which eases the tension but if one of them breaks down we could have a real problem. We need to look at how we're going to develop a young spinner too, we've missed the boat a bit there with the county season finishing next month, but I'd be looking to take two young spinners abroad with the England Lions in January. Perhaps both Simon Kerrigan and Ravi Patel. I'm not a Rashid or Rafiq fan, and I see the latter is already off from Headingley anyway, so that says a lot about the problems he's been experiencing both on and off the field.

England have positives. They have form back, individually and as a team. They have a captain scoring runs and his self-confidence and trust in his instincts growing. They have several young players really emerging and taking strong roles in the future. But they still have areas of quite major need to address and not much time to do it with. Understandably the centre of attention turns to one-day cricket now, with the World Cup next year, but behind the scenes we have to continue working. We have to monitor Sam Robson's progress at Middlesex and ask the coaches there to work on his technique around his offstump, don't just bury our heads in the sand and hope because he scores a couple of county hundreds that means the problem's sorted. If Moeen Ali plays in the ODIs and T20s work with him there against the shorter ball and try and get him scoring some runs to lift his confidence. Also, use this one-day series to bring in some players who we really believe can make an impact at next year's World Cup. Pick Hales. Pick Roy. Use Ravi more as a genuine all-rounder. Give Bairstow a go as a pinch-hitter. Stick with Tredwell as the spinner because I think his flighty offbreaks can be a problem in Australia and New Zealand and get Stokes back in for the one-dayers as well. This is a team I'd like to see:

Cook (c), Hales, Bopara, Root, Buttler (wkt), Morgan, Bairstow, Jordan, Tredwell, Anderson, Finn

Drop Bell, I don't think he's sufficient enough for us in one-day cricket anymore, give Ravi number three as he can guide an innings. Pick Roy as 12th man and give him some experience at some point in the series.

EDIT: On the note of umpiring, it was complete cack again today wasn't it? I'm with Geoffrey, we all want more decisions to be right than wrong, and the system will never be made compeletely infallible so for the love of God the ICC need to find a way to implement DRS and keep it. How on earth the umpires thought Jimmy Anderson was out lbw today I'll never know. That drifted so far down leg it was almost going to leg-slip...

< Message edited by Goodfella -- 18/8/2014 8:42:20 PM >

_____________________________

"It is the Shawshank Redemption! Just with more tunneling through shit and less fucking redemption."

If you can quote the rules, then you can obey them.