Goodfella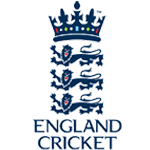 Posts: 17190
Joined: 30/9/2005
From: North Devon

http://www.bbc.co.uk/sport/0/cricket/28444357

This is a shame but I am not at all surprised if there is indeed truth to it. Robinson will have undoubtedly spoken to Prior before and after his decision and Prior is not the sort to come out and say this himself, but the media have utterly harassed the two most senior players in this England team since January and printed some nasty, vindictive, personal and, in some cases, libellous stuff. There is not a bad word to be said about Prior from anyone inside the world of cricket and those who didn't turn on him because he didn't retire when they demanded have backed him wholeheartedly because they know what a class player and top bloke he is. The fact that Kevin Pietersen made an underhand beeline for him says everything about the type of person Pietersen in, but yet again that goes unnoticed. Talent, Hollywood and ego trump dedication and decency in the modern game, that much is very clear to me now and I fear for the future of sport as a whole to be honest. Where we'll be in 100 years time, I just don't know.

The England Lions squad for the forthcoming tour matches was announced today, with Steven Finn and Ravi Bopara returning to the England fold. Andy Flower was also appointed their coach, which I think is a terrific move, and will be delighted to welcome him and his team to Taunton in a couple of weeks for the match against Sri Lanka A. There are quite a few young players looking to progress in the England set-up and they do not need to see the kind of negativity, and in some cases, abuse, that the likes of Prior and Cook have received over recent weeks. It does not build their confidence whatsoever and I do not want that kind of atmosphere to bog down our young and eager players. I'm not saying they don't deserve criticism when they're not playing well, they absolutely do, but some have gone too far in recent times and Prior has been the victim of what was, effectively, a smear campaign, injury was a key factor there's no escaping that but the lack of support he must have felt would have weighed down even further and pushed him over the edge. That's not good, free reporting, that's nasty and that's bullying, and that's what Cook said he wanted something done about not. Not Shane Warne yapping on about what a "bad captain" he is.

Prior regularly tweets me back and is one of the few international cricketers who tries to regularly interact with his fans. His reputation precedes himself as genuinely one of the nicest, most honest and helpful players around the dressing room, it can never be escaped as hard as some might try and we as real fans have to make sure it doesn't. Prior is the greatest ever wicketkeeper batsman to play for England in my lifetime and I suspect a few others, and that's how he should be remembered. I hope that the ECB do something for him at some point this summer, or next one, when I suspect he may inevitably retire. He thoroughly deserves it.


quote:

1) Clear the air
The magic wand being waved by large sections of the media is to oust Cook. He's not inspirational, he's not imaginative, he's not leading from the front. I think all of these charges have validity. But for reasons discussed numerous times above it is not the right time to replace him.

I also think there is some bigger issue. When I watched Utd last season, it was IMO many of the senior players that lost their mojo earliest. They didn't think Moyes was good enough for them. Or his training wasn't suited to them. Or they just plain old missed Fergie. I don't know if Moores is a problem for the senior players when I draw this analogy. It may be that they just feel more stress to deliver. Whether they feel angry, frustrated, or just stressed I think this is hampering their game.

I'm not saying that one clear-the-air meeting puts everything right immediately. But I do think that as a team they need to air any issues openly and honestly and then address them appropriately. This could be as a team, or individually. It could be by changing this or that, or just agreeing that from now on it will be different, but to give it a try.

Whatever it is, I firmly believe that the loss in the last test can be put down to:
- Broad and Anderson (in particular) bowling the wrong length on day 1
- Batsmen giving catching practise to the Indians on the last day
I think these are both down to mental stresses (maybe trying too hard, or subconsciously just wanting this game to be over and getting out of there). Issues have to be aired before they can be resolved and even recognising that there are issues will go a long way to taking them off individual shoulders and out of their brains.


I want to see Cook captain when he's confident. I don't think we can get a very good or fair image of his captaincy level and skill until he's playing and captaining like a wanted man. His first series saw him lead England to their first series win in India for over 20 years and that wasn't a dally, even with two spinners in the team. I'd like to get Cook back to that stage if at all possible, and granted it'll never be as fresh or without the dark memories that followed a year later, but I'd like to see whether scoring some runs helps Cook believe a little more in himself and react to situations with more instinct and more trust in himself. I understand when Vaughan says Cook doesn't seem to react to situations in-game, but that's because I think he's struggling with himself and is so concerned about getting it wrong that he's stuck in neutral. I don't think it's an unchangeable position, I just think he needs to feel freer and the way he does that is the way any captain does, by playing well in his position in the order, with bat in the case of Cook.

The ECB can release a statement but to be honest it'll just be chewed up and spat out back out by the haters and KP apologists. Some of Paul Downton's actions haven't helped them there, which is why we're seeing the likes of Paul Farbrace being interviewed instead. Farbrace is excellent with the press and a man who demands attention from the room when he talks, that's why he gave the statement of support for Cook the other night. He's totally new to the fold and they can't turn on him the way they would with Moores, even though plenty tried. I don't believe for one second that the form of senior players isn't a concern to Farbrace and his fellow coaches either, he just wasn't going to bite on the media's transparently-baited line on that one. He instead chose to focus on their work ethic and their practice, and the belief they are all very good players who can turn it around. Which is totally true. He also knows all too well that a team who are desperately trying to rebuild some confidence whilst so many try and jump up and down on their heads, do not need a public statement of concern from their assistant coach, especially with the way some of the media are reacting.

I've a lot of belief in Peter Moores. I think he's a great coach who works very well in terms of getting and keep players at peak physical fitness, and especially integrating younger players from domestic to international cricket. He's in the Andy Flower old school of respect, work ethic and delivery. He won't be everyone's cup of tea and it'll be a bumpy ride along the way, but with the players supporting him and following him and the captain and delivering, they can get there. He turned Lancashire around in one season and he's not afraid to make changes if there right, he's a very good judge of character and his time at counties like Sussex only bid him better because they are cricket set-ups run like clockwork and that's what England need. It's what our players feed off, we are traditionalist at heart, whether the modern cricket fan likes it or not.


quote:

2) Come together as a team
Yes, this is a sport. But it is also a profession. The message must be clear, "Cook is the captain, he is not going, you play for him".

Again, I draw the analogy with football, in this case just because we see it so often. Players stop playing for a manager. They are happy for him to take the rap and get sacked, it covers up their own poor performances. Am I saying the manager doesn't deserve to be judged on the team's success? Absolutely not, but equally players should not hide behind this easy out.

I want to see the players coming out as a team. I want to see them listening to Cook and responding to him. I want the big team hugs with the man at long-off running in to join a group hug for a wicket. And I want to see Cook applauding his players for what they do right in the press conferences.

One of the reasons I love cricket is that it has this unique blend of a team sport, but one where brilliant individual performances shine. I am of the opinion that for all the success that England has had in recent years, there has been too much focus and reliance on creating stars. The KPs, the Flintoff's, etc. So when these stars are taken out the team suddenly feels like it is missing much more than an individual. It should be applauded for players to stand out, to be the best of their peers, but this is a team game and team spirit has to be merited above the cult of personalities.


I do think Cook needs to interact more with his players outside of just the team huddle, especially the bowlers. He had a couple of chats with Broad the other day but I haven't seen enough of it. It's not got to be all the clapping and the pomp, and it doesn't even have to be noticeable at first glance to the TV cameras. He also needs Ian Bell to step up even more so now and be a more supportive figure, there's also room for one of the younger or newer guys to come forward and make a name for themselves here. They don't have to necessarily have future captaincy in mind but if someone like Joe Root is the future in that role then he can step forward now and start contributing.

I agree these players need to shoulder the blame too. Broad, for example, bowled exceptionally poorly at Lord's and I hope he's held his hands up to that in the dressing room. I like the analogy with football and players letting a manager take the rap, and I do have a slight suspicion from watching the player interviews that they are letting the PR guff flow about Cook that they would if they didn't really know his position on the plank, and want to ensure their own futures either way. I think this team is together in the dressing room with Cook but I think they're also a little too nice about it, they need to start sticking their heads out there a bit more and using the criticism and frustration as a motivator.


quote:


3) Play for the weaknesses in the India team
I've not seen their selection, but though they are leading the series, the likes of Dhawan, Kholi, Binny and Shami are IMO weak links in that team. They can all be got after. I expect 1 or 2 of them not to be in the team, but you get my drift. This is not an unbeatable team we are facing.


Dhawan is a batsman I'd be attacking by pitching the ball up earlier and making him play at four of every six balls, don't let him settle because when he does he's a very good player but before 30-odd he has all sorts of weak areas, especially as he loves to try and cut anything full and off the top of his offstump.

I'll say about Kohli that he's going to get a big knock soon, especially if England bowl dross to him. He's too good, he's suffering the luck of the draw with the expectation at the moment (Just look at the Plunkett delivery to get him at Lord's). He's got wonderful, almost perfect technique and he's a very skilled player of all formats. I'll be very surprised if he leaves a five-test series without at least one century.

Binny is fucking awful, I'm amazed Dhoni picked him for the second test and despite the win I'd drop him for Ashwin at the Ageas Bowl if I was Dhoni. His medium pace is too slow for even some of our pitches and this experiment of picking an experienced, maturer bowler to harness a young attack hasn't worked, send him back home.

Shami did England some damage with bat and ball at Lord's, broke the key partnership of Prior and Plunkett in the first innings, one that was just looking to blossom. I'd be looking to target Jadeja to be honest. Yeah, he's a far better batsman than any piece you'll find about him but his consistency as an Indian spin bowler has major question marks and I think he's mentally weak in the role too. So much is expected of an Indian spinner in any test series and he hasn't delivered enough. He doesn't concede a lot of runs, but doesn't look threatening enough taking wickets. Maybe go after him a bit more, trust you can beat him through deep long-on because it's easier to predict the pitch of his deliveries. The fact Dhoni chose to bowl Vijay and Dhawan says a lot about his trust in his senior spinner to wrap a game up. Ashwin is sitting in the pavilion for the same reasons that Jadeja may very well be in a year or so's time. As has been said about this India team recently, one of the reasons their bowlers have been struggling so much is mainly because their best attributes are not so much their bowling, but rather their batting. I know Ishant took a test record in the second innings at Lord's but just look at his see-saw form the last four years. Kumar is the only bowler I would trust to get me wickets in a test innings after test innings.


quote:

4) Stick to our strengths
Simple things. Bowl a line and length. Play with your head over the ball. I think Bell plays best with a positive game (though we know when in form he can also play a concentrated innings). I'm not saying go daft and try to crash every ball to the boundary, but I am saying let him be our attack dog. Equally if Plunkett is the fastest bowler in the team don't have him hold back. Yes he might go for 4 or 5 an over, but in short bursts we can cope with that if he is a different and threatening dimension.


Getting back to bowling line and length has to be imperative for England. Pitching the ball up, trusting a green pitch and going back to the way we bowl, not trying to mimmick Australia. You don't need genuine pace to win test matches if you put the ball in the right areas, and England don't have anyone who can hit 90 regularly in this team anyway, so it's futile and pointless. I think Bell is looking to be England's enforcer a bit more with the bat now, but I don't want that to be at the risk he completely drops out of form as well. He's a very steady hand for a young and inexperienced middle order, I'd just like to see him make some runs now, no matter how he goes about getting them.




< Message edited by Goodfella -- 24/7/2014 11:12:17 PM >

_____________________________

"It is the Shawshank Redemption! Just with more tunneling through shit and less fucking redemption."

If you can quote the rules, then you can obey them.