Goodfella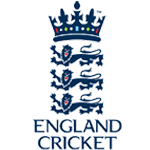 Posts: 17127
Joined: 30/9/2005
From: North Devon

quote:

ORIGINAL: Professor Moriarty

Lots to think about there.

To just pick up on your last two points. That's the follow on saved. If these two can keep their heads down and put another 100 on the board we should be saving the test too.

Changing captain / coach is not like changing your shirt. You don't just keep taking them off the peg and trying them on until you get one that fits and suits your mood for the day.

Right now, I don't know who is going to be a better captain than Cook. So why replace him? Just in the hope that the next will be better. What if they are not? Let's say for the sake of argument that we drop Cook and replace him as captain by Root. Now let's say that Root gets out for a pair in his first two matches in charge. And England lose by an innings each time. Do we now drop Root and try the next man?

Also, I don't know that anyone knows what is wrong. If you don't know what is wrong you are just hoping that somehow the next pair of hands gets it right and it all falls in to place.

Entertaining cricket. Yes, I'd like that. But I'd also like to win. Let's take a look at Brazil recently. Against Colombia they played a niggly game, they stopped Colombia playing and won the game 2-1. Against Germany they changed tactics completely, they tried to play. they got hammered 7-1. Sport at this level is the finest of balances between win and lose.



I couldn't agree more about the captaincy. I don't just think it's a question either of not having a better option right now, I still think Cook is the right choice. The sanctimonious may sneer at that but it is not just blind faith to stand by Cook at this stage with England. The confidence after the winter is clearly shot, England are in the middle of a rebuild that comes after and during absolute disaster following the highest peak of test success they have ever experienced. There has not been a lot of time since the winter in terms of actual test cricket and preparation, the West Indies series and World T20 only further quelled the confidence of those taking part who felt the hangover even if they hadn't been on the night out before and with no head coach in place and the Kevin Pietersen saga very much in full flow it was difficult for the team to go out there and feel like they had a serious chance, and they played very much with that attitude. Since then the players have tried to rest and re-cooperate, but, also, at the same time try and regain some form in the counties and get a bit of self-belief back. That was a tough balancing act and if you look at how well Jimmy Anderson bowled for Lancashire at the top of this season, against some good batsmen too, with how knackered he looked the other day that is concerning. Having Peter Moores as a coach steadies my fears here though because he's an absolute clinic when it comes to fitness and conditioning, it will take him time and he's put his staff together there. The whole thing is going to take time and it's important that England try and ignore as much of the pessimistic criticism as possible in the meantime, that's harder said than done but it is an imperative. I suspect the clandestine conversations between Moores, Farbrace, Saker and Cook are more about how they break this series down and work with the players to help them feel more positive over the coming few days and into the second test at Lord's. There needs to be a natural element and instinct too it as well because when you are playing well the eagerness to practice and train harder will always be there but when you are not, and feel everything is going against you, it will drive wedges into that.

As for Cook himself as captain, I believe there is no reason he can't turn it around. Everyone has a different view on what test captaincy entails, and what best serves it. In my view it's about the weapons you've got, the mindset you've got, how much your players match up to that and a mixture of gut instinct, tactics, elusiveness and luck. I tend to find that it either comes as a package deal, or not at all, just look at the end of Ricky Ponting's captaincy and the start of Michael Clarke's. Clarke is a good example here because as the next-man-in-waiting he wasn't well favoured for the role by the press, or several key faces in the history of Australian cricket, either. Too much of a 'good boy', not enough of a personality in the dressing room, a winner but not one that breeds ones, much better as the sidekick, not the superhero etc. How many are criticising him now? I'm not saying that Cook and Clarke are two peas in a pod, they're not, but things can be over-empthaized either way when the perceived notion is a captain is doing very well, or absolutely horrendously. Take the winter and all the credit Clarke received for not setting so many boundary-saving fields in the middle overs and pushing to always take wickets. Great, innovative tactic right? Not all about the captain in any way, shape or form. He had Mitchell Johnson bowling head-busters at 90-plus-mph at one end and Ryan Harris and Peter Siddle bowling a perfect line just outside offstump at the other. Nobody's driving those down through deep backward square leg anywhere close to regularly are they? That's taking nothing away from Clarke but it was a natural move, one that is referred to in virtually every piece exploding his winter captaincy and slating Cook's. England lack a naturally fast bowler so when we bowl on faster wickets and set overly-aggressive fields we'll get punished, same as on a slow pitch when we don't have a premier spinner and need to give our senior seamers a rest. Cook misses Swann in a big way, as any captain in the world would.

MS Dhoni is quite a freak, the best captain in all formats in my era, who gets the best out of, and motivates his teams really well. He keeps bouncing back from his leaner periods too, like the last time he was here with the India test team in England. He gets to see a bit more from behind the stumps too and his judgement at the toss is always impeccable. Getting the toss right outside of the sub-continent is always a tricky business and one I don't factor too much into captaincy judgement anyway, Tres spent last season getting a lot of grief for his calls but this season he's been pretty close to spot-on, and the pitch hasn't changed, a lot of it is the day and that first session and how things fare. The elements like cloud cover creating swing and dry and baking sun being a batsmen's paradise are as reliable as far as the first ball that comes out of the hand or off the bat. They should serve as your motivator, not an expectant of success, as England have very much found out on this pitch this afternoon.

I really don't want to sound like I'm discrediting Clarke because I'm a big fan of him as a batsman and a captain, I'm just trying to point out where I think it can be overstated either way and where sometimes you ride the balance of fine lines and there is always a lot of hindsight involved. You set fielders to your bowlers strengths too and when you have orthodox fast-medium bowlers in the majority like England do you will set fields to that and changing it is something that is far easier said than done. When do you do it? What do you set? When do you change back? What holes do you create elsewhere? That's where gut instinct and luck mix more than they stay separate and you can still get it completely wrong. It's not really an art, it's not really a natural talent, it's not really a taught skill, it's a mixture of all three and even then the sun might not be shining down on you that day and that's your lot. The best captains have typically had the most regulars in Greatest Ever Test XIs, that takes nothing away from them but find my captain who's team is as low as confidence on England's, out of form and in the process of blooding new talent who has a captain who can turn them on their head. Some may point to Clarke last winter but those players picked had spent the better part of the last year preparing for that test and they had pitches that played to their every strength, and none of England's.

As for any potential Cook replacement existing, it would be considered to be Bell, which is literally the case of picking the most senior, social guy with the most shades of form. Bell has captained Warwickshire a handful of times with no evidence that screams 'This is why you should make Ian Bell a captain', and that's not a criticism, he'd just be being picked for non-existent reasons After that it's a complete toss-up between Joe Root and Stuart Broad, the latter of whom has shown inconsistency in his T20 captaincy and the former of whom is too young and assumed as the next captain because of how well he's matured into test cricket at such a young age. Cook is who England want as a captain because they believe he's the right character to lead and because they believe he has the cricket intelligence, knowledge and awareness to grow the rest as much as he is capable in any given situation. We can't go on forever like this but it's far from all on his shoulders and as well as his own form, he needs a team around him to improve, win some cricket and give us a clearer view of our captain and this team under him, then we'll know. As for aggressive and attacking captaincy, that's what so many fans tell you they want and we need, without really knowing what defines it. How do you be aggressive against a wagging tail-end with shattered seam bowlers and no premier spinner? I'd love to know the answer from so many of these 'experts' because for all the criticism about Cook's captaincy from journalist and fan alike most can't tell you too much, in an exact breakdown, of what he's done that's so wrong, and even more so tell you what he needs to do right. Take Peter Miller, who works occasionally for the BBC and runs Geek and Wilde, who fumbled his way through his twitter reply to me after I confronted him over his shelling of Cook for not bowling a 'first-class spinner in Moeen Ali more against Sri Lanka' after he got taken to town by the Indian number ten yesterday.

Have you ever captained yourself PM? I have twice, only at junior level. I hated it, absolutely hated it. It was a bloody nightmare, I lost track of a lot of fields I'd set and I felt all eyes were on me, and I was only 15.



< Message edited by Goodfella -- 11/7/2014 6:22:57 PM >

_____________________________

"It is the Shawshank Redemption! Just with more tunneling through shit and less fucking redemption."

If you can quote the rules, then you can obey them.