Goodfella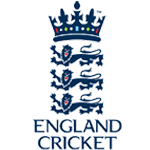 Posts: 16991
Joined: 30/9/2005
From: North Devon

This is exactly how England needed to wrap up what has been a disaster of a winter. There is a lot of one-day and Twenty20 cricket coming up in the international schedule over the next 18 or so months and it will be a focal point for England and play a significant part in the selection process for a new head coach and Ashley Giles is continuing to help grow his case here. The first two games were inconsistent performances from England but today has been flourished to say the least and in this short series you can see how this team has already started to grow and develop as a unit.

The batting really impressed me and I'm so pleased for Moeen Ali. Another impressive knock of 55. He pushed the field around, rotated the strike and he is a very calm and assured batsman, he doesn't panic and he plays spin really well, which will be important for the World T20 in a couple of months. I really hope this is the start of the making of him as an international player. He's a class act and he has all the capabilities to play test cricket too, he gets his arm over a few and he can bat anywhere in the top order. Every now and then you find players like Moeen who may not immediately jump off the scorecard at you but they are workhorses with the talent and the ability and Moeen is definitely one of them, I do hope he doesn't become another sideways selection and England persevere with him.

Excellent and entertaining from Joe Root and Jos Buttler too. The partnership that really dominated it for England and Jos's innings was just staggeringly beautiful as it so often is from him, unfortunately finishing on heartbreak as he was dismissed for 99. It had it all though - the scoop, the paddle sweep, the straight up knock-over-the-top, the mow through mid-on etc. 7 fours and 4 sixes, absolutely dominant. He is the player and batsman who is going to replace Kevin Pietersen in that regard and he does it with a silent authority and he has grown all areas of his game, he isn't just a big and extravagant hitter of the ball, he can play for his wicket and work the top of his offstump down and it won't be long before Buttler is the wicketkeeping all-rounder for England in all formats of the game and I couldn't be more proud of the lad.

England have bowled well too. It's been a lesson in how to squeeze your opponents out when you set the kind of big total we have. It's been tight and we've been able to set run-saving fields and force wickets out by bowling at the stumps and not giving the batsmen any room to play with. Having three spinners on tricky wickets where timing is concerned is a real plus too although this is a newer pitch being used today in Antigua and it's quickly flattened out, and Stuart Broad has bowled himself and his bowlers well too in the last two games, his captaincy has really improved. England look refreshed and confident, they've played good cricket today, positive but also considered, and we've seen over just these last three games how this team has already started to grow. I'd put that down as a box checked against Giles' name, it's what he did at Warwickshire with a young, homegrown team and they won a County Championship, he has had far too much criticism and guilt by association already, he's going to be a great coach and he's going to prove himself there and if he carries on from this, I hope England give him the chance to show it on a permanent basis.

Terrific finish in Cape Town today too between South Africa and Australia. Test cricket at it's very best. Congratulations to Australia who eventually won by 245 runs after finally breaking South Africa's late resistance. Thoroughly deserved 2-1 series win.

EDIT: Of course having said all this England have just started to drop off now and Danesh Ramdin and Darren Sammy have built a really positive partnership that's just about to break 50. Pitch has softened up and the bowling has been a bit flat and Ramdin and Sammy are very clean strikers of the ball, still need over 9 an over but England may want to consider going back to spin here and push the field back. The ball has been changed now too, due to an 'unnatural deterioration', which means only one thing and despite a continuing on-field debate the decision has been made and this will be followed up on by the umpires.

< Message edited by Goodfella -- 5/3/2014 9:42:31 PM >

_____________________________

"It is the Shawshank Redemption! Just with more tunneling through shit and less fucking redemption."

If you can quote the rules, then you can obey them.