Goodfella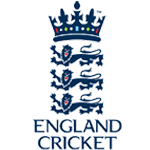 Posts: 16596
Joined: 30/9/2005
From: North Devon

quote:

ORIGINAL: Lensman 23



quote:

ORIGINAL: Goodfella




quote:

ORIGINAL: galvatron

Shows our boys can handle their beer.

Warner was allowed out on the drink and he ended up in a fight




That they can, and that rubbish they serve in Australia can hardly be counted as beer either!

Another very good point. Since Freddie's cheeky pedalo incident, our boys generally behave themselves very well and if the best picture recent press could get is of them sharing a cigarette, it really says it all!




shall we not include the pissing on the Oval pitch as an incident?  Or are we talking about away from home?




What a massively overblown pile of piss that was. The only reason people still think about that story is because the pondlife press of Malcolm Conn likes are still writing about it. A couple of players taking a late-night, tipsy whizz down by the outfield. My God. Most of us have done that down an alley on a Saturday night. It was a long time after closing hours and it wasn't half the scene the gutter press have tried to make it out to be, as the Oval have since confirmed.

It's been pretty wet overnight in Adelaide and there's a nice rainbow breaking over the oval as we head into the morning so it could be interesting to see what the wicket looks like, the outfield looks especially lush from the pictures I've seen and most are expecting a drop-in with the moisture lingering around. There's a good chance England will pick Panesar along with Swann in this test and Bresnan in for Trott, 1-0 down and coming off the back of a drubbing, Flower and Cook will look to experience and look to leaders and rightly so, this is a big arena tonight and I expect England to show that character and resolve they have developed so well under this structure and leadership.

The umpires will call both captains in for a chat before the toss tonight. For England though, it's about not caring. They know they're going to get it, so wear it, fight back, give them a reason to hate you, a proper one. If the pitch is in good condition and it continues to brighten up, I'd like to think we'd bat first, looking ahead to the fourth innings, if we win the toss and we pick two spinners, I'd also like to see us take that in our stride first up, rather than sitting on it and letting it play on the mind over the course of this first day.

Elsewhere, some concerning news coming out of New Zealand today. The ICC and Cricket New Zealand are investigating "a small number of former players for match-fixing allegations." No suggestion yet as to who these players might be but the ICC's anti-corruption unit have been investigating them for a number of months and the allegations relate to "historic matches." According to the Herald in Wellington, who broke the story, up to three players are under investigation.

Congratulations also to Alastair Cook and James Anderson who have been nominated for ICC's Cricketer of the Year award, along with Hashim Amla, MS Dhoni, Michael Clarke and Kumar Sangakkara. Ian Bell has also been nominated for the BBC Sports Personality of the Year award, something I have cared little for until Belly got a nomination!
Joe Root has also been nominated for Emerging Cricketer of the Year and Ireland's Kevin O'Brien and Ed Joyce are nominated for the Affiliate Cricketer of the Year award. The ICC's teams of the year have also been announced:

ICC's Test team of the year (in batting order):
Alastair Cook (Eng, capt), Cheteshwar Pujara (Ind), Hashim Amla (SA), Michael Clarke (Aus), Michael Hussey (Aus), AB de Villiers (SA), Mahendra Singh Dhoni (Ind, wicketkeeper), Graeme Swann (Eng), Dale Steyn (SA), James Anderson (Eng) Vernon Philander (SA). 12th Man: Ravichandran Ashwin (Ind)

ICC's one-day team of the year (in batting order):
Tillakaratne Dilshan (Sri), Shikhar Dhawan (Ind), Hashim Amla (SA), Kumar Sangakkara (Sri), AB de Villiers (SA), Mahendra Singh Dhoni (Ind, capt and wicketkeeper), Ravindra Jadeja (Ind), Saeed Ajmal (Pkn), Mitchell Starc (Aus), James Anderson (Eng), Lasith Malinga (Sri) 12th Man: Mitchell McClenaghan (NZ)

< Message edited by Goodfella -- 4/12/2013 8:29:32 PM >

_____________________________

"It is the Shawshank Redemption! Just with more tunneling through shit and less fucking redemption."

If you can quote the rules, then you can obey them.