Goodfella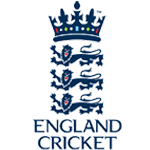 Posts: 17789
Joined: 30/9/2005
From: North Devon

quote:

Phil Mustard averages 26 in first class cricket and hasn't hit a century in the last two seasons (although he'd be my pick for ODI's). Let's not forget that Strauss got a shocking decision at Lords and received an almost unplayable delivery in the second innings at Headingley.



This is true but his county form has caught my eye recently and he hasn't had a huge amount of blue cap chances. Definitely good choice for the ODI's and maybe he should be given another shot at test cricket. Let's face it, since Jones we haven't had a wicket keeper who has been able to bat well enough. I'm happy with the Strauss at the minute as there's no direct replacement other than Luke Wright who I lack a serious amount of confidence in.


quote:

I wouldn't want to be a selector at the moment as it's difficult getting a balanced side with Flintoff in. He's obviously not good enough to be a specialist batsmen and it would always be a risk including him in only a four man attack.



No but they made a very stupid decision promoting Ambrose to six (a vital batting position) after his recent form. Flintoff must ideally play that role and be given the responsibility or we bring Colly back into the side.


quote:

I first started watching cricket only when the Aussies were on. Just to see Warne bowl. His futile performance in "thee" Ashes was something to behold. So many variations, so much ability, the cheek of the man. Class.




Sensational spin bowler. Not as good as Muttiah Muralitharan. Leading test-wicket taker of all time with 666 I beleive. Great figure there!
quote:

Much like fitba, I like those who let it all hang out. Bravo, Rhodes, Donald, Anderson, Lee, Warne, Pietersen, McCullum, Malinga. The one's who show guile like Lara manipulating the field, Vettori with his speed and flight and angles, Vaughan as captain, Kumble and Murali. Prefer spinners to the quicks; more engaging, better flow to overs, more sneaky.

Nae so much a fan of T20 or 1-dayers. Gimme a test-match every time.



Vettori is one of my favourite bowlers. Brilliant placement on the ball and always introduces himself to the game at the worst possible time for the batsmen. Mitchell Johnson, the new Ozzie paceman, looks a real livewire and alongside Tait, Lee and Bracken it will be intriguing to see how England's batsmen fare next year.


quote:

Is Simon Jones that different to Anderson and Sidebottom? From what I recall of "thee" Ashes series he was mostly swing, especially reverse, rather than a pacy "hit-the-deck" bowler. More skiddy. A Steyn rather than Morkel, if you will. Variety is needed methinks. SA have skiddy Steyn, bouncy Morkel, Ntini's odd angles and Kallis to frustrate the bejeezus out of the batsmen. Harris seems like an after-thought. But he has profited from the batters feeling like they can hammer him.




Not really but he has a terrific amount of experience and has battled his way back from injuiry and is current leading wicket-taker in CC Division Two. Harris was slated by Atherton and Pollock during the commentary on the Lord's test, they couldn't understand why they chose a spinner but he came out at totally the wrong point for England, slowed the pace right down, removed a key man and set the rest up to fall to SA's seamers. On Headingley, the wicket was carved up and he never really stood a chance.


quote:

I still think Broad is performing more like an all-rounder than Flintoff.



Without a doubt. A good average with the ball and he closes in well on an average of 50 with the bat. He also seems to be able to deal very well with pressure when batting, something Ambrose and Colly definitely don't do.


quote:

I keep hearing Rob Key's name mentioned. No 3. material?


Would be in my eyes if it wasn't for Vaughan. Vikram Solanki was the main man before but he seems to have gone missing.



_____________________________

"It is the Shawshank Redemption! Just with more tunneling through shit and less fucking redemption."

If you can quote the rules, then you can obey them.