Goodfella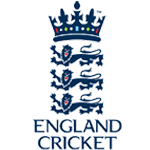 Posts: 17788
Joined: 30/9/2005
From: North Devon

Well I think it was always to be expected and invariably it was predicted that an England team would eventually succumb to a hot and hungry India side this, and you felt from the swirling fogstorm early yesterday morning, that it wasn't to be England's day, and in that not their series. England have played far worse cricket during an ODI series and ended up winning or drawing, Mohali was as tough as they come and could be the venue for Sunday's final match-up, now a dead rubber but also a reverred opportunity for Ashley Giles and his fresh-faced 50-over England side, but with a better idea of the conditions and pitch to expect now I think England could get more of a stranglehold on the game than they did yesterday and end a highly enjoyable and hard-fought series 3-2. Yesterday's match was a toss to definitely win, the overcast conditions with two new balls and the good pitch, it was a fair battle between bat and ball but India enjoyed the added bonus of being able to see the pace of the wicket and the outfield and also generally how to bat through their innings, England seemed to stop and start and never really got the fluency of their game going, the outfield was fast but the wicket perilously slow which suited a seamer like Bhushwkar Kumar who I'm growing to become a real fan of. He is as close to Zaheer Khan as India have come, probably since 2006, his accuracy and strike rate mixed with his unique ability to swing the ball both ways, his line was near perfect yesterday with each over and whilst he didn't take any wickets in that particurlar match he showed he has the character and mindset to play at the higher level of test cricket as well and they may just have finally found someone, who if he is coached and treated right and not sucked in entirely by the glitz and glamour of the IPL, who could afford a serious opening role alongside Ishant Sharma, who is improving once again after the early stages of his career almost went into freefall after the test series here in England. Here was a tall, pacey, slingy seam bowler who took 27 wickets in test series against Australia and South Africa previously and then came to England, favoured in our conditions, and lulloped to just 5 wickets during the series at almost 43 apeice. Yesterday we saw the kind of bowler Sharma was growing to be prior to the tour to England, his height rewarding his ability to mix up his lengths and sling the ball in and away from the batsman, India don't crave out and out fast bowlers who can swing the ball both ways like Pakistan did during the Wasim Akram era, they prefer the kind of bowlers who can take a bit of pace off their delveries (Praveen Kumar is out injured at the moment and has endured an unfortunate lengthy absence, but he was a very promising talent and when he returns to full fitness, hopefully he still will be) and England perservered so well with out any devestating pace (Broad remains England's fastest bowler and didn't feature during the 2-1 series win in India), South Africa have relied perhaps more on Vernon Philander's ability to swing the ball off a sixpence than perhaps Steyn's defying pace and Morkel's bounce to top the world (Philander took 63 wickets at 13.96 over the course of their 10 most recent tests in 2012) and the Australian team who so dominated the nineties had the likes of Glenn McGrath and Jason Gillespie seaming the ball through the wicket as much as their sheer pace, I won't go back to the multitude of West Indian fast bowlers as uncovered pitches cloud the issue at hand, but my point being that there is feeling this India team is starting to really grow with both bat and ball and going back to their roots, they're starting to find replacements for long-standing stalwarts like VVS Laxman (Suresh Raina), Rahul Dravid (Rohit Sharma), Sachin Tendulkar (Virat Kohli) and perhaps Khan (B. Kumar). Time will tell but India are garnering the feel of an exciting team once again and I always thoroughly enjoy our contests with them, win or lose, they are a country that relises their cricket beyond the point of any obssession relative to us, there's no question of an underlay of political interference and corruption within the Indian game, but there are many good people who support, administer and run it and with Duncan Fletcher's presence now in the dressing room I get the feeling this Indian team will take on a more grounded yet still fantastical approach to the game, they are entertainers, celebrities and cricketers all wrapped into one, roles I feel the likes of MS Dhoni and VVS Laxman have always kept well diversified and guarded, and long may it continue as international cricket on the whole is just not quite as good without a very good, successful and exciting Indian cricket team in all formats. Lord's may be the home, but it's hard to deny that India is the heartbeat of the game.

Moved off topic a little bit I know but congratulations to India. Like I said England haven't played badly this series and we always knew there was plenty of room for improvement in the ODI game, even if we did hold the top ranking prior to this series, our last position at the top of any rankings might I add. There have been plenty of positives to take from this series though - Joe Root is one. He's exceeded everyone's expectations, especially mine, across all formats of the international game, especially given the modern era for the young cricketer and the fact this is about as hard and brutal tour you can ever experience as an international debutant. He has played grounded and defiant innings when required like yesterday with his run-a-ball-plus knock of 57 from 45 after the quick and cheap dismissals of Morgan and Patel. He has also shown he can play with power and flourish, many touted his skillset to that of Pietersen and Morgan's and there not far away at all, perhaps the most exciting factor though for the traditional cricket fan is his ability and mindset to drop back into his crease but without closing up, he's played innings that suit situational cricket in both the tests and ODIs now, and that in itself is a remarkable achievement for such a younger player, I didn't expect, I knew his talent was evident from watching him make a swift but built 50 at Taunton and smash 56 from 23 balls and take his part in a stunning catch at Headingley under the pressure of a T20 quarter-final, but I didn't expect this rate of performance so quickly. It's important not to reach for the starter gun on the next part of his career (I disagree with Michael Vaughan that he should open the batting in the test in NZ, and that's not just because of Nick Compton) but maybe England have uncovered real competition for Johnny Bairstow and James Taylor when they return, with Pietersen back as well it's going to apply real pressure to the likes of Trott, Bell and Bresnan now in the test squad, especially Bresnan when we get back here next summer and don't feel the need neccessarily for an extra bowler.

England's bowling did labour against a strong and searching Indian attack yesterday. It's been a bit of mismatch if truth be told in the situational aspects of the game, I disagree with Botham about Dernbach though, he's right he has areas to work on but he's the most potent strike bowler in the world and for the regrettable aspect of having the highest economy rate in the international game, Botham forget to mention that he also takes most wickets in the final overs of the game in international 50-over cricket since Lasith Malinga retired from the format. Also for the sake of comaprison, Malinga used to leak runs on occasion too but his varities won Sri Lanka more 50-over games than either Sangakkara or Murali ever did, look at the cricinfo stats, he was the deciding factor, and Dernbach for England can be too, especially in the WC when the pressure cooker is really turned up, Dernbach doesn't neccessarily handle his emotions well across the enterity of a game but look at his focus and strategy in his final two overs, it's second to none, look back at the Australia series for example. So it is there. I really am fed up of hearing Botham's latest set of "write-offs". These are young English (okay well English by passport but sod that debate, Botham played with Greig and he bloody loves Pietersen so STFU) cricketers trying their hardest to hone and establish their games in a tough, unforgiving environment. You cannot say Craig Kieswetter has "had his day" when he's not even turned 26 yet and has the highest strike rate of any English-qualified batsman in the domestic one-day game. How long before he says this about Jos Buttler if he drops a catch and doesn't make more than 10 in two of his ODI outings in New Zealand? How long will he give Bairstow, or Prior if he's given a chance to redeem himself in the one-day international arena? The biggest confidence knocker is being dropped out and then cast out like the ECB's selection committees have with so many promising young cricketers over the recent years, especially the 1990s when England were arguably at their worst in international cricket (do I really need to type out the list that starts with two of the domestic game's all-time highest run-scorers, Mark Ramprakash and Graeme Hick) . The ECB are trying to arrest their approach and the EPP was the first step in that direction, I really don't want to hear Beefy's whiny, cynical voice wishwashing every youngster's chance out there because he thinks it's one more than he should have due to one poor performance equalling out of form in his book. Oh my if we'd done that with both Alastair Cook and Kevin Pietersen over the past four years, Cook would be permenantly farming to his sheep and Pietersen would most likely have just finished up at the Big Bash and be preparing for three and a half months off. Hang on, half of that doesn't sound too bad for me actually...


And that, finally, brings me to me to Mr Brylcreem and Adidas. Yep, the ODI and T20 squads were annouced for the New Zealand tour today, starting on the 4 February and for those of you who missed the news Pietersen has been ommitted by the ECB for that part of the tour. So, yes, Pietersen, at last, appears to have got what he wanted. For those of you out there who think this makes him right all along, couldn't be more wrong. The ECB were always going to cave to a degree. Were they seriously going to consider the months of the media storm that would follow, the endless questions that started with "but what if we had KP....", the potential legal battles, the undoubted public and social media criticism that would follow, the pressure on the current coaches and team and the dressing room unrest that would eventually follow with either outcome and, of course, the most marketable product in the current set-up of English cricket. Many should remember it's not just Dehli Daredevils tickets and shirts Pietersen sells....I have exhausted the arguments for why I am against Pietersen over his actions, there's nothing left to say that I haven't said before and I'll never shy away from answering a question about it. He worries me, concerns me, his ego, his attitude, his nature, his whole career intertwined with confrontation and deception (from his early days with Natal and South Africa, read his first autobiography 'Crossing The Bounday' if you can) and this latest set of drama and riddles just further exerts the issue that this is a one-man show, even his post-retirement youtube video was better suited to a drama audition, whenever Pietersen uses the word "team" I cringe, it's like an episode of The X Factor of Big Brother, I'm just not convinced by any of it, and never will be. Yes, we'll move on, we always usually do, last time we didn't it unfairly cost a very good head coach and director of cricket his job and cost Pietersen a position I'm not ever really convinced was nothing more than a further moneymaking machine to him, than a position of honour. Pietersen's most recent comments to date about his relationship with cricket on the whole was this - "I'm like Marmite. Except I don't care anymore whether people love or hate me." What Pietersen must realise is pretty soon he will put England in this undeniable position as well and they will be forced to close the door forever, maybe he will strike a lucky chord and make it to self-voluntary international retirement. I doubt it, as I said on day one from this saga, if we allow him back so easily it will happen again. Pietersen is full of his own self-worth and people like that, especially in the spotlight, can never get enough. England have some rocky roads ahead of them, both on and off the field, cricket is in for a turbulent period of transition and I'd like to think Pietersen will tie up his boots, concentrate on his game and take his big paycheques in earnest. But at the age of 19 he felt out with the most influential and well-loved man in post-Apartheid South African cricket, now almost 15 years later he's still doing it so does anyone seriously expect that much of a change?

It'll be interesting, to say the least, to see where England and Pietersen go with the NZ test series on these shores, the first of which clashes with the final two weeks of the IPL. Pietersen says the IPL is the best tournament in world cricket, no question. That comment, as huge county cricket fan, is enough to make me want to asphixate the egomaniac but perhaps for the fact he couldn't be further from the truth if you are a real cricket fan, the IPL serves it's purpose, but it is a lavishly disgusting roadshow of festivals that makes a mockery of Indian culture in an attempt to attribute to what is perceived as Western cultures that look better suited to a Monopoly board. I'm not saying I hate it, or I wish it didn't exist, or anything like that. I accept it's relevance in the modern world of sport but let's not be kidding ourselves into thinkings this play for your pay format is even worth the equivilant of an American "world series". It's about a mismatch as the first 50-odd balls of England's innings yesterday morning. Pietersen was also incorrect when he said that the best test players in the world get the best IPL contracts and that's why all us test faithfuls should embrace the IPL with as much ferver. Alastair Cook doesn't have an IPL contract, neither does Jimmy Anderson or Jonathan Trott. Hashim Amla is one of the lowest-paid batsmen in the IPL for a current international player, Daniel Vettori is quite far down the list and so is Michael Clarke. Jacques Kallis and Virat Kohli perhaps are the only defining examples. Also Pietersen said the ECB are the only national board to not embrace the scheduling of the IPL whereas every other country has, he is quite right yet I'd ask Pietersen when Australia, South Africa, New Zealand, India and Sri Lanka play the main segment of their cricket calendar? Last time I checked it wasn't in April or May. Sure we could say the same thing if the tournament was hosted in November or December.



_____________________________

"It is the Shawshank Redemption! Just with more tunneling through shit and less fucking redemption."

If you can quote the rules, then you can obey them.