Goodfella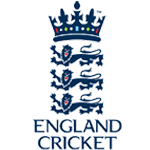 Posts: 17788
Joined: 30/9/2005
From: North Devon

Well a resounding win for England in the end, one that even at yesterday's stage of India being 86-5 I don't think many of us thought would actually be this comfortable. So what have England done differently to be more successful? Well it's quite simple really, they picked a second frontline spinner. That's about it. They batted a bit better too but then with only one real true innings at the crease this test and still the spin-inflicted middle-order collapse where we lost six wickets for 93 runs still intact we can't really judge it, in the first test a beleated and battered Cook and Prior played their hearts out on more of a ghoster than Mumbai in the face of growing adversity, I'm not belittling what Cook and Pietersen achieved in this test but it was against an old ball, underconfident spinners and once England hit their stride everything went their way. This is where I, to some degree, agree with Atherton about spin in the sub-continent, it's a pyschological issue in some parts almost as much as it is a practical one. Take Pietersen's innings against Ojha and Ashwin yesterday and the day before, when he had got in and pushed on the other side of 50 a comfort zone against the spin just appeared, the ball didn't stop turning, the spinners just became nervy and began to shorten their lengths to get him playing on the front foot, they took pace off the ball and the field settings began to be changed, the attacking edge of sub-continental spin was replaced with preservation and trepidation, it played into both Pietersen and Cook's hands and they thoroughly exploited, Patel and Prior both got in well before getting out in bad situations too.

No taking away from Pietersen, his innings was wonderful. His powerful physique lends him to attacking this kind of bowling with his ability to drag his bat hard and long through the ball, he abandons footwork for sheer strength, shot ability and placement although you see the negative when he misjudges a length and almost finds Sehwag off the toedge of his bat as he tries to slogsweep for four. I want to talk about Cook though. 357 runs in this series so far, his debut as test captain in these tricky conditions and off the back of a distinctive struggle of a year, as usual the headline-grabbers will want to talk about Pietersen and how "amazing" and "crucial" he is to England's success. He's not though, and Cook has shown in the opposite exactly why he is. He's led from the front, his technique has been unquestionable, his poise, his leadership, his decisions in the field. Everything has been near spot-on, even in the first test when the only decision so far to leave him short was not selecting Panesar. The way he handled that final session of the day yesterday, putting India under a trial of spin and bringing in three close catchers was a sentiment of a Waugh or a Ponting, not an English captain. He's young, hungry and eager to succeed and in that session alone you saw all of that. His batting has been sheer bliss to watch from a test opener, the way he has seen off the new ball and gone through the gears of an innings, picking his areas in the field to strike and remaining unruffled by MS Dhoni's frequent attempts to change things up and find an edge, his leaving against Zaheer Khan as perhaps exciting to watch for us more traditional cricketing fans than the fours and sixes that both himself and Pietersen struck later in the innings. It's very early days in the Captain Cook reign but all the signs point towards a challenging but exciting and hopefully successful journey. After yesterday's evening session, I certainly don't see him being accused of being a 'defensive captain', that's for sure...

As for Monty, well, Monty. He's just been as exotic as ever when the wicket is right for him, he swallowed the Indians up, he limbered through his first few overs and then just ran amok. His finger-spin is devestating in these conditions, he interlocks the ball inside his long fingers and rips it off both ways, he's fast, he spins the ball and his length is hard to read, especially late in the day, take that surprisingly poor dismissal of Kohli, it wasn't a miscue, he just didn't spot the length and was outside his line before he realised his mistake, Root was in at short mid-wicket because Panesar had been bringing these kind of shots in his last few overs and it worked, that about summed up Pansear's contributions for me, Swann did very well too if a little lazy in the odd spell but he found the drift and made the Indian batsman sweat for that great ball he always delivers and that really changed the face of the game. A spinner at either end with the batsman never quite knowing what the stock delivery is or isn't. Notice just how hot and flustered the Indian batsmen looked for staters, they looked calculated and unfazed in the first test, not in Mumbai. They were welll and truly on the rack, and they knew it.

Pietersen won MOM, no surprises there. I'm giving mine to Cook and Pansear, Pietersen can bat all day like that and it's beautiful to watch, but Cook and Panesar changed the game and true cricket fans will know this.



_____________________________

"It is the Shawshank Redemption! Just with more tunneling through shit and less fucking redemption."

If you can quote the rules, then you can obey them.