Goodfella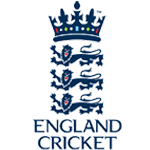 Posts: 17789
Joined: 30/9/2005
From: North Devon

So it's a bit of a breach of the unknown for England as we head into the second day of the final tour match ahead of the test series in India. England are in Harayna and faring incredibly well at 408-3 at the close of play yesterday. Kevin Pietersen, back in the team after being rested for the previous tour match, hit an unbeaten 110 from 94 deliveries including 16 fours and 3 sixes before retiring with a hurt foot. Skipper Cook also made 97 and Trott 46 whilst Bell and Patel remained at the crease on 57 and 11 not out respectively. The focus of us mindly England fans though was not on the Pietersen century that has booked England cricket back in the headlines, but rather Nic Compton's 74, which along with his 64 last week against Mumbai, is likely to see him open with Cook on November 15 in Mumbai. Yesterday was also the first partnership between Cook and Compton which was a first-wicket stand of 166. Obviously I'm very bias when it comes to this (although Root impressed me into the backend of the domestic season but I think he's not quite ready for five-day test cricket yet, his scores of 24 and 28 reflecting this to a degree) but Compton is the finished article England are looking for. He's 29, he's exceled over the past three seasons since his move from Middlesex to us and all that has been lacking from his resume is a start with England which is what he's earnt and deserves. He's composed and considerate at the crease, he can bat for long periods and dominates the strike bowlers in a way the likes of Trescothick and Hayden used to. He's not yet proven at international level of course, even with his decent tour scores of late, but he is the right player to replace Strauss, he's your archtypical England opening batsman really, much like his Grandfather was. A blistering opening stand on shared debut with Cook will create momentum and confidence as well and he brings the right balance to an England top order that is still raising the same old questions in the sub-continent. We'll find out in the next few weeks what Compton is like against that, he never really struggled against spin over here but that's over here and he's in a shaky top order on the back of 10 months of humiliation mixed with deja vu. Root plays spin wonderfully but he's from the modern era of young cricketer and his dip-and-dunk batting style will grow into the first-class game given the right time, attitude and coaching but for this series, I don't think it's quite ready for what we need now.

Compton might just be the one sealed deal to be pleased and excited about. The concern lies within the bowling where both Steven Finn and Stuart Broad are nursing injuries whilst Graeme Swann has returned home to be at the bedside of his sick daughter (best wishes to Swanny and family, hope she gets better soon!). Gooch was direct about both Finn and Broad in his interview two days ago, it's a big question mark over both's fitness and that usually means one definitely won't play in the first test (probably Finn) and Broad will get assessed through the roof before he's given the go-ahead, less than mid-90s and he probably won't play either which means Stuart Meaker has been called up and Monty Panesar is in the frame to replace Swann and Graham Onions may be back in with a chance to get back on the field with England, not to mean it almost certainly assures Tim Bresnan and Samit Patel of a place. Assuming all three are out this would be my preferred team for the first test: Cook (c), Compton, Trott, Pietersen (I suppose....), Bell, Prior (wkt), Patel, Bresnan, Panesar, Onions, Anderson. Now I would have picked Bairstow over one of Onions or Panesar but without England's leading three bowlers of the moment we need the extra option and because of that Bairstow will have to sit this one out, of course I am aware of my earlier criticisms of England's batting strength aboard and am well aware I have three tail-enders in there but, frankly, we're out of options.

Anyway Australia v South Africa is about to get underway so I'm going to get me a bit of that since I'm off work tomorrow. I'm in anticipation of this series too between these two giants of test cricket, one about to begin what looks like a period of sustained dominance at the peak of the mountain and one fighting back with both fists and looking to continue their rebuilding progress ahead of next year's Ashes series. Anyone got their tickets yet? Hopefully I'll get my Old Trafford ones in the next couple of weeks.



_____________________________

"It is the Shawshank Redemption! Just with more tunneling through shit and less fucking redemption."

If you can quote the rules, then you can obey them.