Goodfella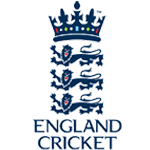 Posts: 17788
Joined: 30/9/2005
From: North Devon

quote:

You're ranging from three to six weeks. Let's just say its three at its minimum exposure level to a cricketer.


If they're bid and bought for. Seven England players were put up for auction this year and not bought, including Anderson, Swann and Broad. The ECB is already in partial agreement with you, there is a window for England players.


quote:

You will not be facing Graham Swann, Monty Panesar or Samit Patel in the nets. You will be facing local and national talent from India. Even if they would be average abroad they are damn sight better than the before a mentioned trio. Just for three weeks wouldn't they learn. Forget the money for a minute. Wouldn't a player in its environment learn to cope better if it hadn't been there.


Swann has stayed in the top ten ICC world rankings for two years now and Panesar was the third-leading wicket-taker of both teams during the tour to the UAE to face Pakistan, they are no easy morsels, we struggle to produce spinners in this country because of the conditions but we do have players like Rafiq and Dockrell in the domestic game that are really starting to get there. I'm not sure what they would learn that they don't already know, all the IPL I've watched is not in the same avenue as international cricket in the sub-continent, it is levelled much more towards entertainment than sporting purposes and is far more batsman-dominated, I certainly haven't seen any of the bowling in this year's IPL that I've seen in any T20is this year. I'm always going to struggle to forget the money, the IPL really worries me for the future of both our international and domestic game, I don't like the monster that it has bred in cricket, we are arguably masters of our own potential downfall as we founded Twenty20 but I do not trust the direction this is heading in.


quote:

I think the county game is doing alright with the talent you regularly mention in reviews and opinions on the game. They're even got no talent or something - you champion them so I will take it as the latter.


From the prospective of a county member and a stalwart fan, I love it and always enjoy the tradition and contest of the game but it is heaped with problems, both on the field and financially. There is some great talent out there but with the economy currently hanging over the 18 counties ready to come crashing down on top of one or two of them, the dwindling attendances, counties consumption of international status that often backfires (Old Trafford, Rose Bowl, Swalec) and the reliance on T20 money forcing counties to cut the contracts of young, improving players in favour of more Kolkak and overseas signings, things are far from dandy. Yes, I love my county cricket, but I always have and always will, I know the game is dying though, slowly or rapidly, it almost certainly is, and T20, especially the IPL, is playing it's part in that. It's a vicious circle with our domestic T20 competition.


quote:

What difference does the IPL clashing with the start of the domestic season have? Internationals don't play domestic cricket.


Yes they do, often in the first three weeks of that season. Anderson, Broad, Swann, Bell, Trott, Strauss and Bresnan all did this year, along with the players of today like Kieswetter, Hales, Buttler and Bairstow. That is a huge financial catchment area for the counties. I can testify to that, I've seen the figures for our home match revenue for four-day cricket this summer, our biggest gate by afar was the home match against Surrey a few weeks back. And guess who was playing for Surrey....


quote:

Yep, indian. But what we have seen is a very good player in Virat Kolhi appear from IPL competitions, having that exposure got him into T20 squads and then ODIs and then Tests where has taken over from Dravid. Pujara, Raina, Ashwin, Aaron, Yudav are all players coming through.


Damn, I'm glad you reminded me, I meant to mention him earlier. I think Virat Kohli is a sensational player, I feel a little giddy when I hear some saying he's going to surpass Tendulkar (perhaps not in centuries but his contribution altogether as an Indian batsman) but everytime I see him player and I've watched him as often as I can over the past few years he seems to be getting better and better. The way he stood up to the English pace today really impressed me, he's a wonderful timer of the ball and he's got a cover drive to die for, he's a very confident young man without arrogance or swagger (a lot like a young Tendulkar there) and I think we'll be talking about this lad in a few years to come as the best batsman in the world.


quote:

India produced players from the T20s who have gone on to Tests. I know there has been issues with the performances as late, but that's a mixture of lots of success, lots of cricket and the retirement of quality players.


I guess your theory, and for that matter England's, will be tested in a few months time that's for sure. I'm really looking forward to the series, I always relish England playing India as I consider it the historic kingpin of the game versus the modern kingpin of the game and the two sets of supporters are both wildly passionate but without the aggro you necessarily get with Australian or South African supporters. India are definitely in a period of transition, as for that matter, in many respects, so are England although not as much so.


quote:

Should coaching and the quality behind it be questioned then?


I'm finding it very difficult to question England's coaches at the moment, I think their all men of great knowledge and intelligence of the game, this is problem that England have suffered from since the late 1980s and I think England need to consider the same approach they did to taking on Australia a couple of years ago. There's still a lot of cricket left for all England sides to play in the sub-continent this year and plenty of time to improve and get better.



_____________________________

"It is the Shawshank Redemption! Just with more tunneling through shit and less fucking redemption."

If you can quote the rules, then you can obey them.