Goodfella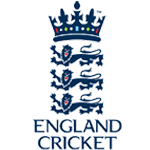 Posts: 17784
Joined: 30/9/2005
From: North Devon

First off, congratulations to Hampshire on winning their second one-day trophy of the season, and their third in two seasons, that's a very impressive effort for a county starting to really fight back, one who now just needs division one cricket back under it's roof. Chairman Rods Bangsrove has done a fantastic job there of building a cricketing home for head coach Giles White, captain Jimmy Adams and a well-selected assortment of players from homegrown youth to thrilling overseas signings like Simon Katich and Shahid Afridi (the latter of who will be returning to the county for the impending Champions League T20). Bansgrove draws a fine balance between the priority of bringing more international cricket to the Ageas Bowl and retaining Hampshire cricket as their primary source of income, these one-day trophy wins as well as being hugely exciting and enjoyable for their members and supporters, bring further finance to the one-day high-fliers, back it up with promotion back to the top flight next season I can easily see Hampshire winning further trophies in all formats in the coming years. Pivotal for them in the off-season will be what happens to Michael Carberry, there's many who see him as the replacement in the England set-up for Andrew Strauss. He's been a hugely influential player since returning from near death due to a blood clot in the lung and would leave a sizeable gap at the top of the order in all formats of the game due to his weight of runs and the way he aggressively tackles the new ball, he's an excellent fielder too and surprisingly quick for one that is not that light in the weight department. We'll see what happens soon when England announce the squad to tour India next week (that's if Miller and co. don't end up giving Pietersen another week to hang himself first!).

The World T20 starts this week in Sri Lanka of course, the first game on Tuesday between Sri Lanka and Zimbabwe in Hambantota. The groups for the tournament are as follows: Group A: England, Aghanistan India, Group B: Australia, West Indies, Ireland, Group C: Sri Lanka, South Africa, Zimbabwe, Group D: Pakistan, New Zealand, Bangladesh. England's first game is against Afghanistan on Friday in Colombo. Yep, that's right, Afghanistan, and no, Tony Blair is not involved. Afghanistan are everyone's romantic success story in the sport, formed only officially in 1995 and then becoming an affiliate nation of the ICC in 2001. This is their first major tournament after missing out on qualification for the World Cup in 2011 and they beat Scotland in the Intercontinental Cup to secure their spot in this trophy, they are not to be brushed aside, they are serious opposition which in some respects goes without saying. I've watched them on ESPN several times and they continually impress me, the conditions in Sri Lanka should suit them as well, Mohammed Shahzad is their blistering, attacking batsman to watch and they're nifty in the field. The chance to play England and potentially beat them has headline-grabbing shock written all over it, you can see it now already, and England will have to be on top of their game not to have a repeat of embarrassment they suffered last year in the World Cup when they faced Ireland.

As for England, I agree with Broad, they are a very exciting team. There's a lot of raw talent, ability and improvisation. Jos Buttler tops the list for me, obviously bias I may be but when this boy clicks he's an absolute rocket! He has it all, he has the talent and ability to score all around the field and he goes up through the gears very quickly, that's the kind of player you need in T20, one over can change a game as we saw when he smashed Wayne Parnell for 32 in one over just the other week. He has his own version of the Dilscoop where he steps across offstump, pedals his bat into the legside and scoops the ball up and over the gap between the wicketkeeper and square leg, usually for six, watch the youtube videos (if they're still around) of his CB40 innings against Nottinghamshire last season. One of the things that makes Buttler different from the other slightly-flattered Somerset batsmen is some of his better innings have come away from the flat track of Taunton, that innings for example was scored at Trent Bridge, a naturally bouncy wicket. He's a brilliant fielder too, Broad can use him anywhere, he's usually better in the gully region but if you want to sit him out at deep cover point he still won't drop any. It's good to see Michael Lumb back, part of the winning squad in 2010 and adds a bit of competition for who opens with Kieswetter who's runs will be ever more important now Pietersen is gone. Same goes for Luke Wright, he's excelled in T20 over the past 18 months, he comes back into the England squad having basically been away perfecting the arts of the game. I have a feeling he's going to have a really good tournament and he can knock a few over as he bowls really hard and straight but with a bit of late movement, on those wickets he might just get the inswing to make some batsmen's lives difficult. Of course the question on everyone's lips (again) is will we miss Pietersen too much? Of course you will always miss a player who can do what he does in this format of the game but we have enough firepower to not make it a deciding factor I feel, bowling is still where we are weak for me and Broad will need to cleverly rotate his bowlers, especially in turning conditions. Briggs has a great opportunity here, if he can't make it spin and turn in Sri Lanka then sorry he's going nowhere in the England set-up fast.

I actually think England will retain their trophy here, my confidence about this tournament has been building for some time and I think both Broad and his players have a point or two to prove. This is a young, energetic team which for once has no monkey on it's backs. They're defending champs and I think for once we will actually play like it.

EDIT: I forgot he played the shot off Parnell as well. It's the fourth ball in the over, here's the link: http://www.youtube.com/watch?v=VL52Fa4CHwo


< Message edited by Goodfella -- 16/9/2012 2:17:59 AM >

_____________________________

"It is the Shawshank Redemption! Just with more tunneling through shit and less fucking redemption."

If you can quote the rules, then you can obey them.