Goodfella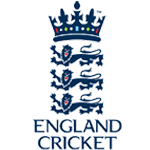 Posts: 17787
Joined: 30/9/2005
From: North Devon

Well that's almost that then!
A year at the top of the world, almost to the date (22 August 2011 was when England officially became the number one ranked test side in the world), and England's 2012 has been exposed at the seams by a fluent, determined and precise South Africa team who, regardless of argument, debate and conjecture about all the issues on and off the field, have been, in the majority, the better team. From the 387-run stand between Hashim Amla and Jacques Kallis at the Oval that set an impenetrable task for England's lacking and weak-willed top-order to Dale Steyn's first five-for on these isles the following day to make a half-credible task look barely testing to Alverio Petersen's dogged 182 amidst a muted fightback at a rain-effected Headingley that assured a dramatic Lord's finale amidst rumours of conflict in the dressing room akin to that of 2008 and now at Lord's where South Africa have fought back from seemingly being on the cusp, driven by late knocks by a long tail and then making the new ball count in the final hour of the day to leave England staring 90 overs in the face with no escape route. A draw is effectively a defeat and England will look much inferior and further in the tourists shadow if they play for a draw, dignity was left on Kevin Pietersen's press conference desk and England only really have one choice tomorrow, play their natural game, try for the nigh impossible and in no small way, hope for the best. Much of which hoping will take place in the pavilion from captain Andrew Strauss who is facing the daunting post-series task of not just the above, but disappointing personal scores of 0, 27, 37, 22, 20 and 1 along with an inept and under-firing top order, a conflict that continues to grow like a tumour in the dressing room between his "star player/product" and his traditional cricket test players, questions over his own tactics as a captain and batsman and the further daunting task of a trip to India in the winter, where England have won just one test series in the sub-continent since 1984-85. My premonition may still very well come true, that Strauss will not be captaining this test team come the tour to India.

England were poor today again, they let South Africa get away from them at all the wrong times again. The bowling has lacked the endeavour that had made England such a great test team in the two years prior to the start of this one, Jimmy Anderson has bowled very well once again but without the wickets to back it up and the argument of luck leaves the room at some point, but it's the batting that has made the difference. South Africa have been mighty and majestic from the moment they arrive at the crease, they have pushed and punished England's four-man attack all the way, never giving an inch even when ball beats bat whilst England have made the same routine mistakes they made in Abu Dhabi and Dubai. Not picking length, playing across the line, frightened onto the back-foot by all-out pace. The difference between the two top orders doesn't just sting in the stats, it stings in the way they controlled their crease and controlled the flow of each session, England never matched and they looked at a figure of 300 as a big achievement whilst South Africa adopted Graham Gooch's grandaddy hundred theory and gave their awesome bowling attack so many runs to play with that we're quite lucky in some ways that we haven't been beaten 3-0. We've gotten the basics wrong, going back to the drawing board is likely to be a sentiment you hear a lot of if defeat is inflicted after tomorrow, and for all the emptiness of it's meaning, it's what England will very much have to do.

It's not all about Kevin Pietersen either, he's far from helped, but these problems started in the New Year and they haven't really been corrected, I think England languished after returning from Sri Lanka. I think they got a bit relaxed and a bit lazy and even during the West Indies series we saw a stunted, under-pressure, un-hostile set of Calypso cricketers trouble us to a tee they were only really dreaming of before the series. I think, despite all Andy Flower's best efforts I don't doubt, this team has switched off a bit and been exposed by a force greater than perhaps they even expected. From Beefy's ridiculously bold 2-0 series prediction post the 4-0 thrashing of Australia in the ODI series, we've started to believe our own hype a little bit too much and South Africa equally have too, but they've worked hard from the moment they touched down in the country, been inspired by a completely unexpected and heartbreaking retirement and have played the cricket they know they needed to do to win (like we did in the 2010-11 Ashes), we haven't turned up for a full test yet and been let down by the players we so much rely on, Trott tops that list for me at the moment.

As for Pietersen, he's lit the match that saw the England dressing room self-implode. He'd hoped for a similar outcome to 2008 where he got what he wanted, to a degree, I think he was willing for some sacrifice (he would have come back and played some ODIs for a place at the World T20), but England rightly didn't budge this time and were embarrassed and humiliated by his text revelations and his disrespectful choice-making over the past 10 days. He hasn't cost us the series, we've done that ourselves, but he's made the task of bouncing back even harder and bigger as first we need to clear the hurdle of the age-old What to do with Kevin? first. I hope he's happy, he's caused trouble all his careers from his days at Natal to Nottinghamshire to his nationality switch to the 2008 Moores row and now this. We don't need him, sure we could use his ability and talents with the bat but not at this price. I'd rather be back watching Atherton run his middle order out in the mid-1990s than this crap, at least I know that was momentary madness driven by passion and self-belief, than self-consuming driven by greed, arrogance and believing your own hype, which ironically is the same steps England seem to have followed this series.

Those two wickets were bloody awful this evening, can't go without a word about them. I'm sure they've all watched tape of Philander prior to the series, some of them have played against him when he was with us and both David Saker and Graham Gooch have been down at Taunton to watch him. Playing around a full length delivery coming back into you is bad enough but shouldering your arms to one that has been nipping around at a good height is just suicide, you may as well leave the one inside the channel, it shows two things, a complete lack of confidence and a bag of nerves. England cannot get facing the new ball right, not even on such a good wicket as Lord's.

< Message edited by Goodfella -- 20/8/2012 1:36:44 AM >

_____________________________

"It is the Shawshank Redemption! Just with more tunneling through shit and less fucking redemption."

If you can quote the rules, then you can obey them.