Goodfella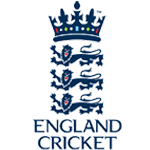 Posts: 17787
Joined: 30/9/2005
From: North Devon

quote:

ORIGINAL: Fluke Skywalker




quote:

ORIGINAL: Goodfella




quote:

ORIGINAL: Fluke Skywalker

I think Pietersen has clearly acted pretty badly with the texts but the ECB shouldn't have forced him out of all limited overs cricket which kinda put him on the defensive in the first place. He's a great player and we should have kept him for the 20/20s, that said it looks like he's burned his bridges now.

The sad thing is South Africa must be loving it, I can't see us getting the win we need to stay no.1 in the world with all of this lot going on - after all we've just lost someone who hit a century in the previous match and is clearly on form.






They did exactly what they had every right to do. The central contracts all stipulate that you cannot cherry pick the international cricket you want to play, ODI and T20 cricket goes hand in hand, plus it actually wasn't just that Pietersen wanted to play tests and T20s, he wanted to pick and choose those matches he played in, he didn't want to play in the T20s against West Indies and South Africa, but did want to play in the World T20. How is that remotely fair on any other players?





If that's the case that's fair enough - I didn't know he wanted to pick and choose.




I understand the incentive to possibly consider changing the set-up of central contracts but just how far to you go? The risks are quite catastrophic for the future of both international cricket and domestic cricket, the only real beneficiaries are franchised T20 leagues (the IPL, Big Bash, BPL, Sri Lanka Premier League et al), just look at the mess the Indian and Pakistan national boards are in over their central contracts (Pakistan are only just in the process of sorting out their first set of proper central contracts). Matters would be made a lot bloody easier if, something I have along with Alec Stewart and Michael Vaughan have been calling for since it's creation, the ICC just worked out a window it's international scheduling for the IPL (the tournament that effects the most) but they haven't so these problems will continue for a long time. Mind you, the way franchised tournaments are starting to grow if the ICC don't get a stranglehold on these scheduling conflict problems soon something's going to give and plenty is going to follow down the hole, forget fears over the future of test cricket, international cricket on the whole is very close to hanging in the balance if you ask me.

Central contracts are currently the only way to avoid this. For those who don't know currently ECB central contracts are worth between £300,000 and £500,000 (Broad and Pietersen believed to be England's two highest-earners at the majority amount). But you have to play a certain amount of international matches and, barring injury, suspension or acts of God or nature, make yourself available for selection when required, your central contract is awarded to you based on your involvement within the England set-up (so a player like Pietersen who has excelled in all formats of the game is awarded more money because he is a key player, whereas a younger player with less appearances, take our Craig Kieswetter, has an incremental contract which is worth a less money, but you don't find test players with incremental contracts, so that's not even a road the ECB could consider for Pietersen and he wants the money anyway, whatever he says, offer him an incremental contract and I bet my house he turns it down). Bear in mind in modern-day cricket the money for "star players" is more than just their match fees from their contracts, Pietersen has sponsorship deals with both Adidas and Brylcreem that are probably worth twice his central contract, not to mention his various media and showbiz appearances. A cricketer does not buy Wayne Bridge's Chelsea house for £3.5 million without this kind of money. I know Andrew Flintoff's father-in-law reasonably well and I can tell you he was never without and he played just the one season in the IPL, and we're talking about the money he earned before he went into television appearances, where actually he earns less than he did in his prime as an England cricketer.

Back to tomorrow though, where hopefully the attention will shift back to the actual cricket. I think we're in for five days of finery, this is still a sweetly-poised test. Andrew Strauss' 100th as an England international so if Pietersen can step out of the spotlight for one moment, let's tip our hats to the man who has captained England to the top of the test rankings, saved his career from the dregs not once, but twice, and has led and batted for England with all the dignity, professionalism and commitment a player making his 100th appearance for his country should have. England know what they have to do - win. I thought we scrapped really well at Headingley, produced moments (like the spell from Anderson and Broad on the fifth day and Prior's knock on the fourth) that reminded me of the world-beating England of last year and the one before so the life hasn't been quite sucked out of just yet. I'm still really proud of this England team and Andy Flower especially (even if he is from Zimbabwe via South Africa Piers) and especially after the week they've just had to endure, this is a real test of our stamina, patience and all-round ability, I think everyone will be expecting a lot of chirping but I don't think there will be, South Africa are a very professional and hard-working unit, they'll be a word or too but Graeme Smith is a captain, like Strauss, who keeps it reigned in, he wants to win this test as much as England does and he said they won't be playing the safe game, they declared at Headingley and I expect nothing less, they want to go home 2-0 up, we want to get on the coach 1-1 and still top of the world. Bring it on, personally I think it's going to be top class!



_____________________________

"It is the Shawshank Redemption! Just with more tunneling through shit and less fucking redemption."

If you can quote the rules, then you can obey them.