Goodfella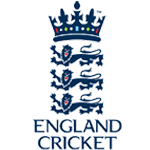 Posts: 17788
Joined: 30/9/2005
From: North Devon

quote:

I'm totally out of the loop when it comes to the England Limited Over's team. I'm guessing as he's captain, Collingwood will play tonight, i hope he gets a score to boost his confidence.



He wasn't even required. England won by nine wickets with Bell and Pietersen sharing a 79-run haul that eased us to a Twenty20 victory that will be a huge boost of confidence before the start of the ODI series this week.

The limited overs squad always changes a little bit. Tonight's performance throws up a bit of a selection dilemma, Luke Wright batted well as an opener alongside Ian Bell who swiftly proved he should open but Alastair Cook is in the squad and I think before the test against SA, the selectors will want to see him gain some form and confidence but it will be a difficult choice. Anyway the squad for this week is...

Collingwood, Ambrose, Cook, Wright, Bell, Pietersen, Shah, Bopara, Mascheranas, Sidebottom, Swann, Tremlett, Anderson, Broad



_____________________________

"It is the Shawshank Redemption! Just with more tunneling through shit and less fucking redemption."

If you can quote the rules, then you can obey them.