rick_7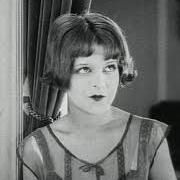 Posts: 6087
Joined: 30/9/2005
From: The internet

Ooh, do me, do me (please). I've already got to watch Il Divo, Hot Rod and some other stuff that's been recommended to me lately, but any others would be greatly appreciated.

Favourites:

Remember the Night (Mitchell Leisen, 1940)
The Life and Death of Colonel Blimp (Michael Powell and Emeric Pressburger, 1943)
Hoop Dreams (Steve James, 1994)
Ghost World (Terry Zwigoff, 2001)
The Searchers (John Ford, 1956)
Les Enfants du paradis (Marcel Carne, 1945)
Diary for Timothy (Humphrey Jennings, 1945)
Cinema Paradiso: Director's Cut (Giuseppe Tornatore, 1988/2002)
Metropolitan (Whit Stillman, 1990)
Itís a Wonderful Life (Frank Capra, 1946)
Stars in My Crown (Jacques Tourneur, 1950)
The Grapes of Wrath (John Ford, 1940)
Blessed Event (Roy Del Ruth, 1932)
The Dead (John Huston, 1987)
Sherlock, Jr. (Buster Keaton, 1924)
Paris, Texas (Wim Wenders, 1984)
Rocco and His Brothers (Luchino Visconti, 1960)
The Man Who Shot Liberty Valance (John Ford, 1962)
The Crowd (King Vidor, 1928)
The Student Prince in Old Heidelberg (Ernst Lubitsch, 1927)



_____________________________

*Wendy Hiller fanboy*

Blog: DJANGO! DUMBO! DESPICABLE ME 2! Plus: other stuff.

"Nothin's really been right since Sam the Lion died."