rick_7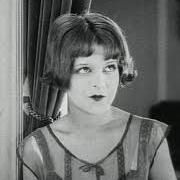 Posts: 6151
Joined: 30/9/2005
From: The internet

quote:

ORIGINAL: paul_ie86


20. Sunset Boulevard

19. The King Of Comedy

18. O Brother, Where Art Thou

17. Kill Bill (I count them as one film)

16. Annie Hall

15. Donnie Darko

14. Airplane

13. The Shining

12. Casablanca

11. Se7en

10. The Apartment

9. Magnolia

8. V For Vendetta

7. Miller's Crossing

6. The Assassination Of Jesse James By The Coward Robert Ford

5. The Truman Show

4. There Will Be Blood

3. One Flew Over The Cuckoo's Nest

2. Heat

1. American Beauty





So you like bilious, kind-of-glamorous eulogies to a rotten business? Of course you do, Sunset Blvd. is in there. Why not try Wilder's take on the press, Ace in the Hole.

To accompany King of Comedy, you might like another blackish, one-joke Scorsese comedy - After Hours.

And as for elegiac Westerns mixing revisionism with mythologisation - try John Ford's The Man Who Shot Liberty Valance, and a later Lee Marvin effort, 1970's Monte Walsh.



_____________________________

*Wendy Hiller fanboy*

Blog: DJANGO! DUMBO! DESPICABLE ME 2! Plus: other stuff.

"Nothin's really been right since Sam the Lion died."