Cool Breeze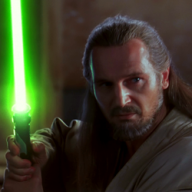 Posts: 2162
Joined: 9/11/2011
From: The Internet

quote:

ORIGINAL: garvielloken




quote:

ORIGINAL: Dannybohy



quote:

ORIGINAL: garvielloken




quote:

ORIGINAL: Powka



quote:

ORIGINAL: Shifty Bench

Yet you watched them all? Wouldn't the fact that you didn't like the first then the second one tell you something?




The Dark Knight was better than Batman Begins. What's your point here?




If Spectator thought the first film was boring and he didn't like it, then watched the second and came to the same conclusion, why even bother watching the third one? The point he's making is pretty clear to be honest.




No! its a fluffy bunny stupid point!. I watched Begins, it was ok, not bad, I watched TDK purely because of the Joker hype! it was slightly better!. I watched TDKR, it was a repeat of TDK with extra bollocks and nap time!. Hence I watched the trilogy! and with the OP
Taken as a trilogy its " Meh, nice Batmobile" "Why so serious!?" "What the fuck....ZZZzzzz".. fair comment

The first series of BlackAdder was shite! the second was perfection! as was the Third and Fourth!




Just admit it, all this resentment towards Nolan is your way of suppressing and dealing with your true feelings for him and his films. You fucking love him don't ya. Otherwise you wouldn't be bringing him up in nearly every conversation you post here. You're like the little kid in school who pretends to dislike a girl by teasing her and calling her names but deep down you have a crush on her.

It's ok dude we can get you through this with a little help and a shoulder to cry on.



I agree, that or Dannyboy is just trolling for the sake of it.



_____________________________

'' Iv played Oskar Schindler, Michael Collins, Rob Roy Mcgregor, even ZEUS for gods sake! No one is going to believe me to be a green grocer! ''