Goodfella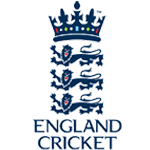 Posts: 17789
Joined: 30/9/2005
From: North Devon

I am utterly disgusted at this shithole village I live in and tonight's events just typify this place!

I'll try not to rant but let me explain. We have some students staying with us currently. Italian boys, three of them, one aged eleven, and two aged 12. We are do it for a local organization for foreign students who come over and stay from the continent. We've been doing it for a few years and they are perfectly nice lads, as they usually are, we had two girls last year instead. They are polite, pleasant, do as they are asked and are always well behaved, a real example to the anti-social behaviour problems we have around here with the locals relating to alcohol and drugs. Anyway one of their friends, also Italian, is staying down the road at another property and I know the family there have a reputation, they run an attached B&B and have had questions over planning permission and parking and their elder son also smokes and deals drugs in the local area which I have witnessed, I also know he drives home drunk because I have worked in a pub where he was served far too much alcohol before driving off in his car although at the time no-one was aware he had driven to the premises.

Anyway in this property, the elder son has a French friend staying there and this "friend" in question has claimed he had £80 in an envelope in his room and it has disappeared and the blame has been laid at the young Italian boy's door. Their evidence? There is none. Apparently he was alone in the property at some point on his own today (which he shouldn't have been anyway but that's beside the point at this stage) but so were several others and he doesn't even know the room this other French lad is staying in. They have therefore decided he is guilty and threatened to call the Police, understandably as a young child in a foreign country where he has a basic understanding of the language and with his experiences of a sterner Italian police force, he has become quite upset and is worried about being detained, they leave tomorrow, so his friends have all chipped in, £5 each, to pay this French lad in question. He is adamant he has not stolen it, when his leaders were informed they visited the property and seemed to receive a mixed story about what had actually happened, with the mother claiming that initially she thought he had done it but now she is not so sure given his reaction yet all these students have given up a small amount of money each to stop the French lad, and presumably her son, calling the Police and she apparently burst into tears during this, something regarding her son so the leaders, who understandably are in a terribly difficult situation themselves with their reputations on the line too, have left the matter as it stands, given they leave tomorrow and have told us informally they will give boys their money back when they return to Italy tomorrow, presumably as an attempt at appeasement for the reaction they will most likely receive from some parents.

I think it's absolutely disgusting. Where is the evidence that this young boy is guilty? Where was this money? Did he definitely even have the money in the first place? Who else was in the property and possibly a suspect? Why is the elder son involved and the mother so concerned about that? How dare they use bully-boy tactics to frighten some young, innocent children into paying money over for something they most likely had no involvement in whatsoever. Why also, let's say he did take the money, would he take English currency the day before he leaves the country, especially when he is just 11 years old!? This reeks to me, especially given I now know the elder son is involved and know about what he gets up too in his spare time and personally we will be calling the Police tomorrow after they have left. I don't expect the Police to do anything because frankly they are more of a running joke than these kind of incidents around here, half the reason we have such an issue with drink, drugs and anti-social behaviour in a small, seaside village in the idyllic English countryside is because there are no fucking Police here, we have no regimented officer for the local area and occasionally a car or van flies through but that's about it. Well I'm not having this, the Police can sort this out and get that money back or I'm going down to get back it and I will change it up into Euros and send it back to all the students in question with a letter of apology on behalf of my local village and at my own personal expense.

It is so typical of this place, standard reaction to "outsiders" as they are perceived and frankly, questionably racist, and there's plenty of that around here so I wouldn't at all be surprised!




RANT OVER!!! My apologies.



_____________________________

"It is the Shawshank Redemption! Just with more tunneling through shit and less fucking redemption."

If you can quote the rules, then you can obey them.