jcthefirst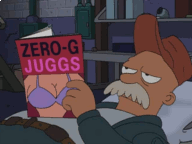 Posts: 4325
Joined: 6/10/2005
From: Bangor

quote:

ORIGINAL: Hood_Man




quote:

ORIGINAL: jcthefirst

is it bad form to be pissed off with a four year old? My wee nephew came into the kicthen while me and my wife were making lunch and he just says "Auntie Jenny, you're fat." Now, I know he's only four, and doesn't know the health reasons of why my wife is bigger than his mum, who's basically a waif, but it just put me in really bad form for the rest of the day.

Let's just say, I wasn't too upset when the cat scratched his face later on.



Is he the sort of child who will say anything to get a reaction? Because if he is, he might be like my sister when she was that age.

Here are some highlights... when meeting my then best friend's mum, who was a large woman, "I don't like Fat People!"

When visiting my godmother, as she gets picked up for a cuddle, "Fuck off you fucking bastard! *grins*"

When meeting two massive, terrifying looking, bald squaddies on a bus, "Hell you lovely young boys!" (they howled with laughter, bless 'em).

Oh, but the worst of all, when we went to visit a great uncle shortly after his wife passed away (natural causes, old age), "congratulations for killing your wife!"

...Good Luck.



Hahaha. That last one made me laugh like an idiot.

He's nomrally not too bad, although he has just started school. So that's probably why.



_____________________________

@Jonny_C85

My Movie Blog | My Other Various Rantings Blog