Goodfella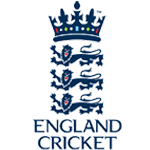 Posts: 17770
Joined: 30/9/2005
From: North Devon

Anybody else watch this on BBC1 last night? Labelled as "Britain's answer to Desperate Housewives" it was nice too see a really impressive English take on a hugely successful American drama.

Thing is I like Desperate Housewives but for me it's far too American-ised - all those identical picket fences and un-realistic storylines whereas last night's Mistresses is a British gem because its true to real life whilst also being really sexy and funny. Another funny thing is that it is seen by most as a show aimed at women yet I think men might enjoy it more. The show basically is a story of three anti-heroes and their dappy friend. The "women's code" is broken on a frequent basis as within the first episode we've learnt that three of the women have/or are sleeping with married men. Whilst obviously we are supposed too feel sorry for the latter character Trudi (suffering from the loss of her husband in 9/11 but with a million odd quid to her name...) you can tell she's going to be a bang-your-head-against-the-wall job.

The only let-down is the obvious character similarities with DH. You've got Jessica (Gabriella) who sleeps around with all the good-looking men and views sex as the most important thing in a relationship whilst arguably being the best looking of the four (also note dark skin, not too subtle BBC!), Katie (Bree) a woman without a husband who feels guilty about sleeping with a man because of his predicament and the effects it will have on his family (in Bree's case it was her's), Trudi (Lynette) who is a struggling mum always thinking she's making the right decision but it turns out too be the wrong one and Siobhan (Susan) where the similarties are a little less but there is the case of sleeping with the wrong man issue. Just my opinion of course!

Anyway as a 20 year-old bloke who prefers stuff like Prison Break and Fawlty Towers, I really enjoyed this and hope it lasts longer than the five episodes planned. Nice too see Patrick Balidi (The Office) land another acting role as well although completely different from his previous work.

Mistresses, Tuesdays, BBC1, 9pm



_____________________________

"It is the Shawshank Redemption! Just with more tunneling through shit and less fucking redemption."

If you can quote the rules, then you can obey them.