Dantes Inferno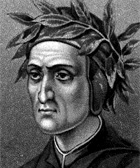 Posts: 5886
Joined: 27/10/2007
From: Norway

One of the things I like about is how real the atmosphere is. For example, after Marsellus wakes up after the car crash, he sees Bruce Willis and there's a zoom-in on his face. Had it been a more standard film, it would be some kind of omnious sound to signal that he is angry, but there is none.

My favorite scene is probably the pawnshop sequence. Yes, it's disgusting, but the set design, the music, the weapon selection, the payoff, everything's great. It's such a grim place. Come to think off it, the pawnshop scene is like the ear-cutting scene of

Pulp

Fiction

.

Great film.



_____________________________

President of The Wire fan club. PM me to join.