Goodfella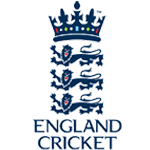 Posts: 17770
Joined: 30/9/2005
From: North Devon

quote:

The team still contained several Premiership-winning players though, including Berba. There's no denying it was an attention-grabbing performance from a player who was still only 18.


He did up his game though. Zaha has had several ordinary performances this season, not that you expect him to blow you away every time he plays (no player does that, even Messi has off days, well, okay perhaps not Messi....
but everyone else certainly!) but he does strike me as the kind of player who would also buy into his own ego, he more often than not tries to do it all himself and I've heard tonight he was substituted at half-time of the FA cup replay up at Stoke because he just looked "disinterested" and that's coming from a Palace fan who is up at the game.


quote:

I'm not sure they're a valid comparison. Beckford was 26, and moved to the PL on a free the following summer. Snodgrass was also in his mid-20's, and has also since gone to the PL (though it's always amazed me no-one signed him from Leeds sooner - he was one of the best players in the Championship for a while). And I don't think anyone has ever bought a player off Exeter City for £2m, never mind £20m . The economics change the higher up the food chain you go, and it stands to reason that now Palace are a little more secure financially (for now, anyway), they can hold-out for more for a player. Basically, none of them were a young lad arguably making all the difference.


Beckford didn't adapt to the PL and Snodgrass is doing well (and Leeds fans do actually call him the English Lionel Messi, just ask Scott and Corleone!
) at Norwich but not setting anything alight, what about John Bostock then? Simon Jordan wanted £15 million for him, he actually took Spurs to court over it (tosser), he only got £2 million and he's really struggled to establish himself at WHL in any sense, I think he's currently on loan at somewhere like Notts County and his contract expires this summer. I'm not sure how financiall secure Palace are either, I hear lots of rumours and even their own fans are unhappy at their hiked ticket prices, it's certainly not the circumstances it was two to three years ago but if they get a sizeable offer for Zaha he'll be gone, himself and his agent will make sure of that.

As for Exeter, I think with add-ons and bonuses and whatnot, they sold Ryan Harley to Swansea for an amount closing in on £1.5 million I think!


_____________________________

"It is the Shawshank Redemption! Just with more tunneling through shit and less fucking redemption."

If you can quote the rules, then you can obey them.