rick_7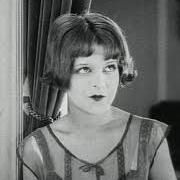 Posts: 6087
Joined: 30/9/2005
From: The internet

He was playing guitar the last time I saw him, but that was a year-and-a-half ago now.

Set-lists are generally a joy - 15 to 20 songs, a great mix of old and new, including My Back Pages and Nettie Moore last time out, which were the highlights for me. (The only - very minor - negative is that he can play a few too many soundalike blues jams). I'm not sure about his band, it's not something that really seems to register with me, unless they're rubbish.

There are a few tracks he always seems to play - Maggie's Farm as an opener, Like a Rolling Stone and All Along the Watchtower as an encore, and Masters of War, Memphis Blues and Summer Days sandwiched somewhere in between. The rest are surprises.

The first time I saw him (May 2002 in Manchester), he played Blind Willie McTell, Senor, One Too Many Mornings and Visions of Johanna.

Second time (November 2005 in Manchester), A Hard Rain's a Gonna Fall, Man in the Long Black Coat and Girl of the North Country.

Last time (April 2007 in Sheffield), Watching the River Flow, My Back Pages and It's Alright Ma.

The Sheffield gig was easily the best. He barely glances at/speaks to the audience, but it was an energetic, attractive set and he seemed "into it", as I believe people say.



_____________________________

*Wendy Hiller fanboy*

Blog: DJANGO! DUMBO! DESPICABLE ME 2! Plus: other stuff.

"Nothin's really been right since Sam the Lion died."