rick_7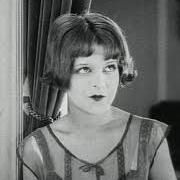 Posts: 6087
Joined: 30/9/2005
From: The internet

quote:

ORIGINAL: Venkman

I've not been on this thread for ages and there is lots to comment about.

As for Live shows, I saw him at the Sheffield Arena in May 07, a great experience, he did most songs from Modern Times which I love. Nettie Moore was probably the best song, I sometimes think that the big arenas have no soul (stadium workers walking around with torches shaking down people with cameras etc) and in truth it wasn't a great venue but during Nettie Moore you could've heard a pin drop until he finished and then the stadium just erupted with applause, Great Stuff.

I was at that gig too. I've seen Dylan three times, and that was the best one. He just seemed to have more energy than at the other concerts, and looked like he was enjoying himself. I've got a bootleg CD of the gig, and I play that version of Nettie Moore a lot. It was great. He did an excellent version of My Back Pages too, which is one of my favourites.

My first Dylan concert was in May 2002 at the MEN in Manchester. The set-list was great (Senor - hurray!), but Dylan insisted on going up at the end of every line in every song (again, I got a bootleg CD, which corroborates this), which was a bit eccentric and ... a tiny bit disappointing. He did a brilliant reading of Moonlight, though, and Blind Willie McTell was stunning. The other concert I went to was the 2006-ish one at the MEN that's mentioned above. I was quite a long way away from the stage, so I couldn't see much, but the music was sublime.

By any other standards, the concerts were all amazing, and I count myself as very fortunate to have been to them ... but I think that goes without saying.

Top 20 songs to follow...

< Message edited by rick_7 -- 20/6/2008 1:07:24 PM >

_____________________________

*Wendy Hiller fanboy*

Blog: DJANGO! DUMBO! DESPICABLE ME 2! Plus: other stuff.

"Nothin's really been right since Sam the Lion died."