rick_7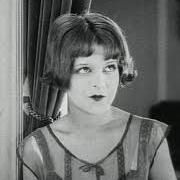 Posts: 6087
Joined: 30/9/2005
From: The internet

quote:

ORIGINAL: Larry of Arabia

I'm not sure if it's been mentioned, but I was just having a browse through a Dylan book (a very good one actually, this is what it looks like) and came across a song no one really talks about in magazines or even as fans to my knowledge - When I Paint My Masterpiece. It was written in the late-'60s/early'70s and was only ever released on Bob Dylan's Greatest Hits Vol. II (The Band covered it on their Cahoots album as well). Has anyone heard it? It was on the book's Top 100 Dylan Songs list so I'd imagine it's pretty good.


Yes, I've heard it, as my Dad used to play the record a lot when I was growing up. It's really good, especially the closing couplet - "Someday everything is gonna be different/When I paint my masterpiece", which is so simply sad without being naive or idiotic (please see Forever Young). A Top 100 songs list is such a subjective thing (I really like Restless Farewell, a rip-off of The Parting Glass though it is, which never makes such countdowns), but great fun to read, of course.

My favourite Dylan phase is that "wild mercury" period - '65 and '66 - though I like the protest stuff and the transitional records that came between too. And Time Out of Mind is probably my favourite of his records (Live '66 excepting) - that's a stage all by itself! His Christian records are alright. They're heavyhanded in spots, and dud-heavy, but Every Grain of Sand (particularly the version that ended up on Bootleg 3) is as good as anything he ever wrote, and I like Gotta Serve Somebody too. That's Sinead O'Connor's favourite song, incidentally.

I was wondering if many of you have seen Dylan live - when and where, favourite memories, stand-out songs, etc...?



_____________________________

*Wendy Hiller fanboy*

Blog: DJANGO! DUMBO! DESPICABLE ME 2! Plus: other stuff.

"Nothin's really been right since Sam the Lion died."