rick_7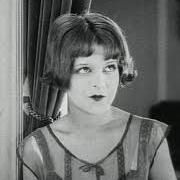 Posts: 6087
Joined: 30/9/2005
From: The internet

I went to see Bob at Hop Farm on Saturday. He wasn't the best I've seen him, but he was still Dylan, and there were great moments - particularly in the middle of the set:


quote:

Dressed in white cowboy hat, grey suit, sparkly pink shirt and pink bow-tie, trailing his smartly-dressed band, the titular wizard Bob Dylan strolls onto the stage. This is the fifth time I've seen him over the past eight years and every one - to differing degrees - has been a joy, with the two Sheffield shows (2007 and 2009) standing out as being among the most memorable concerts I've attended. If this gig can't consistently scale those heights – and is three or four songs lighter than a standard Dylan show – it has some glorious moments, and it's great fun to see Bob outdoors, singing direct to the crowd and grinning as – despite his best efforts, Like a Rolling Stone becomes a mass sing-along.
quote:

It isn't until Dylan delves into his seminal break-up album, 1974's Blood on the Tracks, that the concert really catches fire. His touching take on Simple Twist of Fate signals – perhaps a little belatedly – that Bob has brought his A-game, though it's what happens next that's truly exciting. High Water (For Charley Patton), perhaps the key track on Love and Theft, is simply breathtaking – approaching the classic live version on Tell No Tales. It's punchy, despairing and comical in turn, like a monochrome Depression-era disaster movie, its diverse vignettes playing out as the flood levels rise. It comes complete Dylan mugging to his band as he implores a boat's passengers to throw their panties overboard.

It's the highlight of the gig, along with the follow-up track, Blind Willie McTell. The version left off 1983's Infidels and finally released eight years later on The Bootleg Series Vol. 3 is a peerlessly atmospheric, dystopian fusion of nostalgia and bitter observation as Dylan wanders the haunts of the old bluesman, imagining plantations on fire as the spectre of slavery tempers the crumbling grandeur and sensory overload of the Deep South. He said the song hadn't turned out as he wanted. It turns out that what he wanted was the simpler blues the song has now evolved (devolved?) into, its chorus of "And I know no-one/Can sing the blues/Like Blind Willie McTell' adapted into the less poetic though admittedly rhyming: "And I'll tell you one thing/Nobody can sing/The blues like/Blind Willie McTell". It sounds fantastic: regretful, respectful, tender; justifying that howl of delight I let loose as the opening line rang out.

Did anyone else make it?

Full write-up (including a review of Ray Davies' set) here, if you want it: http://advicetothelovelorn.blogspot.com/2010/07/bob-dylan-at-hop-farm-festival-review.html

< Message edited by rick_7 -- 5/7/2010 2:12:06 PM >

_____________________________

*Wendy Hiller fanboy*

Blog: DJANGO! DUMBO! DESPICABLE ME 2! Plus: other stuff.

"Nothin's really been right since Sam the Lion died."