Cool Breeze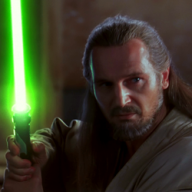 Posts: 2162
Joined: 9/11/2011
From: The Internet

quote:

ORIGINAL: AxlReznor

I'm surprised with how much I agree with Cool Breeze here:

Best Connery Bond - From Russia With Love
Best Lazenby Bond - On Her Majesty's Secret Service (not that there was much choice there)
Best Moore Bond - The Spy Who Loved Me
Best Dalton Bond - License To Kill
Best Brosnan Bond - GoldenEye
Best Craig Bond - Still not sure whether Casino Royale or Skyfall, but both are excellent

And I don't know if it's been pointed out before, but there's only really been two ways to play Bond, and it's kind of zigzagged between the two. First Connery Bond's are taken far more seriously, when Lazenby takes over it begins to segue into the more light-hearted version which carries on through Diamonds Are Forever and reaches its zenith with the first Roger Moore movies. By the time of A View To A Kill (though thinking about it, For Your Eyes Only was far less camp than the usual Moore Bond, too), the producers decided to bring back the tone of the earlier films, which carries on throughout Dalton's tenure. And then when Brosnan takes over, it reverts back to the light-hearted version... in my opinion, Brosnan did a far better job of it than Moore as I think he's generally a much better actor, and the for the most part, the scripts a much better, but my opinion here is besides the point. This approach went too far with Die Another Day, so once again they reverted to the tone of the Connery era films. Whoever takes over from Daniel Craig I'm fairly confident will once again be a light-hearted take on the character... unless of course they take that direction with the last few Craig films, which I think would be a mistake... just as it was a mistake with Connery.



I agree that the tone tends to either go into light fantasy ( Spy Who Loved Me) or hard grit ( License to Kill) but Bond and the grand traditions of the series have generally stayed the same.The problem with the Craig era is that we have a leading man devoid of the charm and humour that has made the 007 character so appealing and the films themselves are forgettable action films of the Jason Statham type and not BOND films

And yes i really enjoyed Daltons all to short tenure in the role.He brought a welcome hard edge to the role but still was essentially BOND ( helped that he didnt look like a labourer off a building site,was tall,suave,sophisticated..).The Spy Who Loved Me and License To kIll are two of my favourite films in the series and they couldnt be more different.

I havnt seen Skyfall ( dont particularly want to ),but im sure curiosity will get the better of me and il see it sometime on tv or something just to see what theyve done to ruin the series.

< Message edited by Cool Breeze -- 6/11/2012 3:21:03 PM >

_____________________________

'' Iv played Oskar Schindler, Michael Collins, Rob Roy Mcgregor, even ZEUS for gods sake! No one is going to believe me to be a green grocer! ''